Climate change classroom activities
Building on the current momentum of the youth climate strikes, WWF is piloting a new Back-to-School programme where young people teach others what they have learnt about environmental issues.
This new climate change resource offers students the opportunity to lead, ask questions and take action, all framed in a real-life context. This pack includes an assembly presentation, classroom activities, and a suite of campaigning resources. Each activity is designed to last up to 1 hour, is curriculum linked and comes with step by step instructions. You could use this as a whole school activity for an off-timetable day, incorporate within PSHE and citizenship lessons, or use with a school eco-club.
Take decision makers 'back to school'...
Encourage your students to make their voices heard by contacting their local MP or elected representative, putting pressure on businesses, writing to the local press, or raising awareness in the community. Use the top tips, resources and templates in the campaign kit to get you started.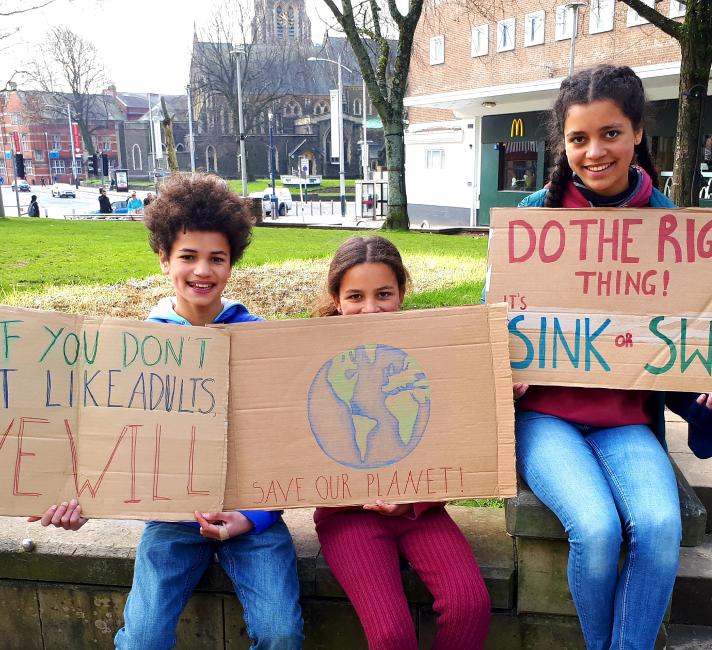 © Heini Evans / WWF Cymru
Are you planning an event?
Register your plans with us and let us know what your students are doing. No response from your MP? We may be able to provide additional support. Has your MP accepted? Tell us more details and your school could be selected to have a video call from our Public Affairs team to help you prepare! (Limited space available). You can complete our short online form below, or write to us at schools@wwf.org.uk.
---
Subscribe to our education newsletter
All of our classroom resources are freely available to schools, teachers and pupils. You can also register your school to receive our free educational email updates, including invites to events, teacher panels and much more.
Back to school
02/05/2020
Our new climate change resource for secondary school students gives young people the opportunity to take action on climate change and biodiversity loss within the school setting.