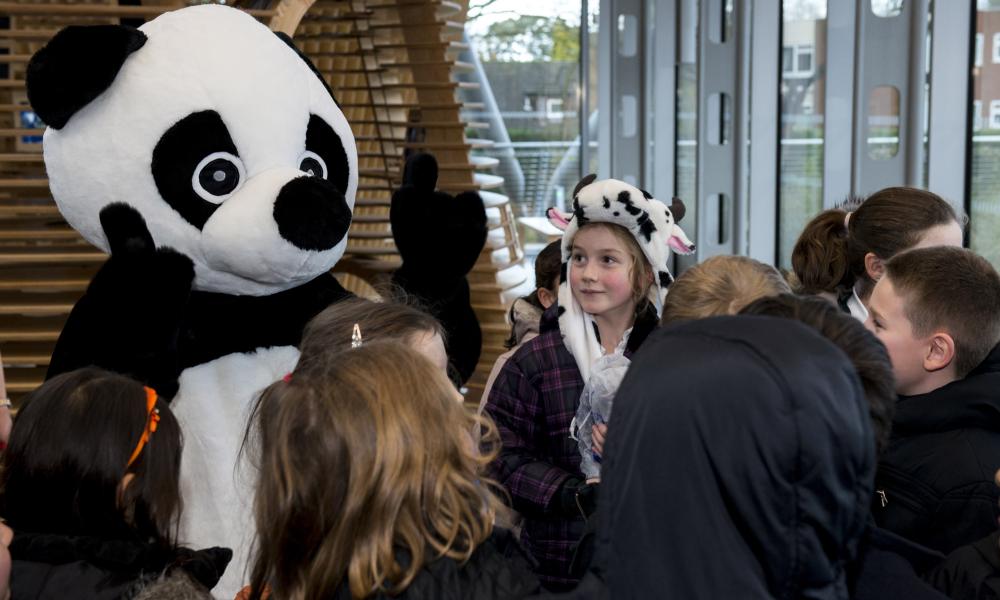 Fun and engaging workshops
Are you looking for a unique and exciting experience that will enable your youth group to learn more about the wonders of the natural world?  Then why not join us for one of our inspirational workshops at the Living Planet Centre, which are open to all youth groups and sections (ages 5-16). 
Our workshops are a fantastic opportunity to learn about the world of WWF, to get involved, take action and make a difference.  Youth groups will be able to participate in creative and fun activities from our Green Ambassadors 4 Youth and Explore schemes, whilst also discovering more about WWF campaigns such as Earth Hour.  Each member of your group will receive a special 'I've visited the LPC' badge as a reminder of their trip!
For more information on safeguarding, download WWF's Safeguarding Policy. Risk assessments for each workshop can be downloaded from the individual workshop pages.  WWF workshops are free of charge but we welcome a suggested donation of £2 per child.
We look forward to welcoming you to WWF's Living Planet Centre.
Enquire about a workshop
The workshops and activities we've done - and the badges we've earned - have always been great. I have contacted the team on a number of times with queries and they've always been brilliant in helping me plan our visits!
Our workshops