Get informed, Get involved, Get sharing
The scheme offers a series of practical activities that will enable your group to explore the links between wildlife, the environment and our lifestyles.
It's developed around six topical issues, meaning leaders have the flexibility to choose a subject that's relevant to their group and their area. Each theme is fronted by one of our friendly Green Ambassador characters - Crush (waste), Switch (energy), Tap (water), Smith (food), Leafy (plants and animals), and Wheel (transport) - who will guide you along your Green Ambassador 4 Youth journey.
Register your group for Green Ambassador 4 Youth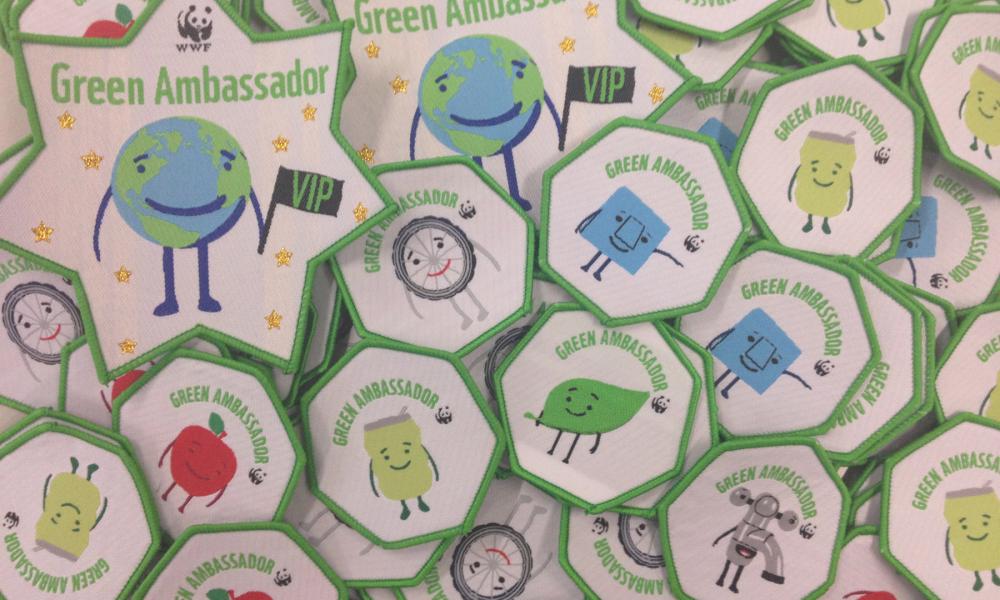 Order your Green Ambassador badges
Leaders can now reward their groups after they've completed their activities.  
If you have completed five activities from a single theme, including at least one activity from each stage (Get informed, Get involved, Get sharing), then your group members have earned a Green Ambassador 4 Youth badge. Complete three or more themes and you'll also receive our special Green Ambassadors 4 Youth VIP badges!
Order your badges
We have used the fantastic Green Ambassadors 4 Youth resources to compliment other activities that we have been doing and we're hoping to earn our badges in the very near future!
Visits to the Living Planet Centre
Are you looking for a unique and exciting trip for your group that will enable your members to learn more about the wonders of the natural world? Then why not join us for one of our fun and engaging workshops at the Living Planet Centre, which are open to all youth groups and sections (ages 4-16). 
Youth groups will be able to participate in fun activities from our Green Ambassadors 4 Youth and Explore schemes and other WWF campaigns such as Wear it Wild and Earth Hour.
Visit us
Learn more about the LPC