Coronavirus (COVID-19)
During these difficult times, the wellbeing and health of our supporters and staff is our top priority.
Following latest advice from Government, we are no longer organising public events for Earth Hour and are encouraging communities instead to find ways to take part online and at home.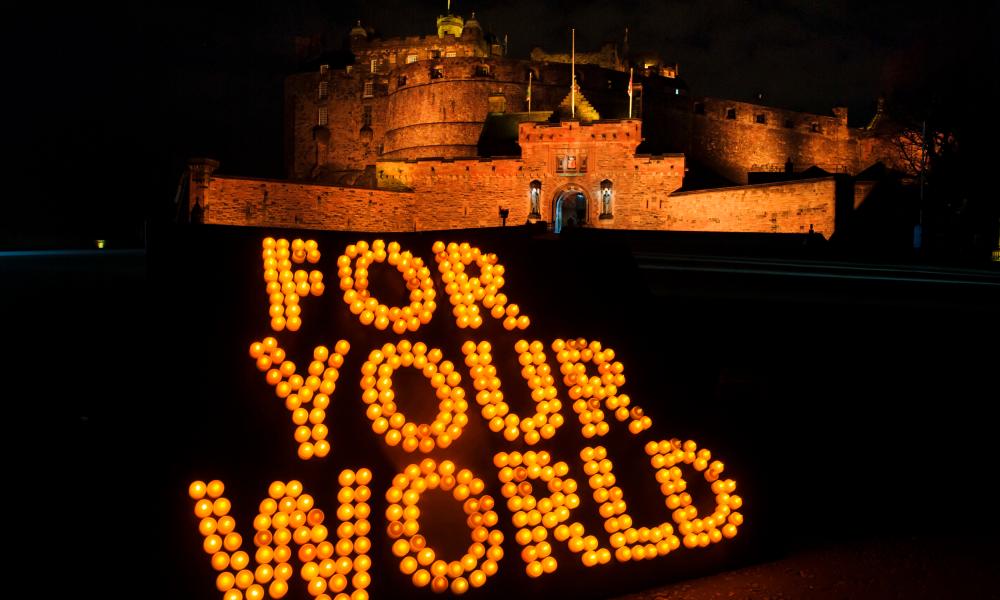 © MAVERICK PHOTO AGENCY/WWF Scotland
Join millions of others fighting for our world
On Saturday 28 March at 8:30pm, millions of people around the world will turn off their lights to celebrate Earth.
More people than ever before are waking up to the crisis. We've destroyed forests, polluted the oceans and messed up the climate.
But what happens next is up to us. This Earth Hour, be part of the change. 
Switch off for our future, our forests, our oceans, your world. 
#EarthHourScotland
This Earth Hour, take a moment at home to show you care about the future of the planet.
More than a symbolic event, Earth Hour is a global environmental movement to stop the destruction of nature. During these difficult times, we need more than ever to find ways to connect with each other and inspire hope for the future.
Join us in taking an hour to switch off in solidarity with people around the world, and share your moment using #EarthHourScotland and @WWFScotland.