End of Year Successes
This year, you've helped us achieve extraordinary things around the world…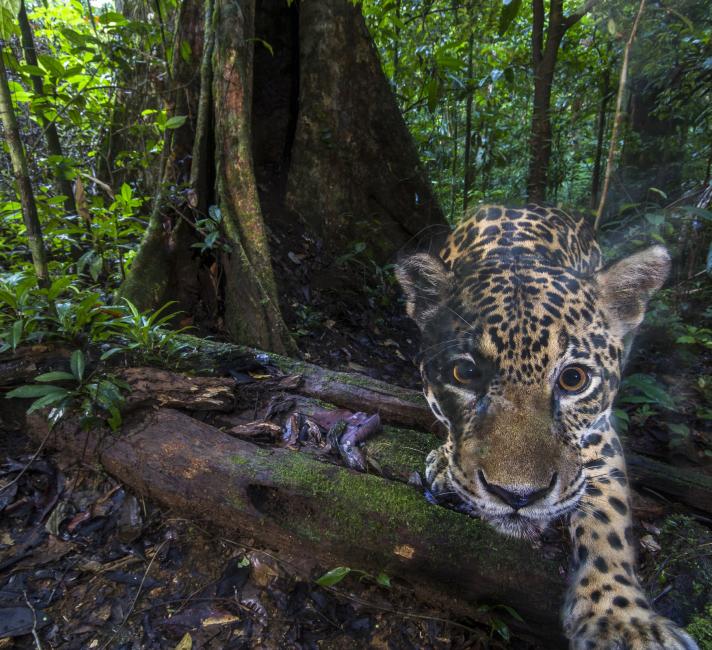 © Emmanuel Rondeau / WWF France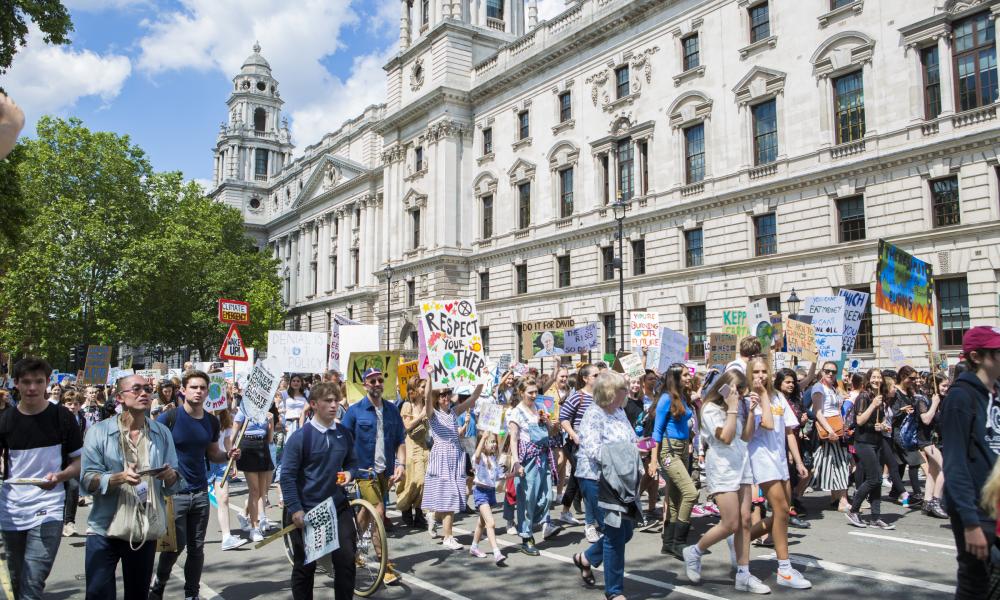 © Lauren Simmonds / WWF-UK
1. UK: Fighting for our world on the streets
You took to the streets for climate strikes and marches across the country, ensuring the UK is leading the way in tackling the climate crisis.  
In 2019, Scotland committed to a net-zero emissions target by 2045, and the wider UK committed to the same target by 2050.  
With your support, we're continually pushing for more.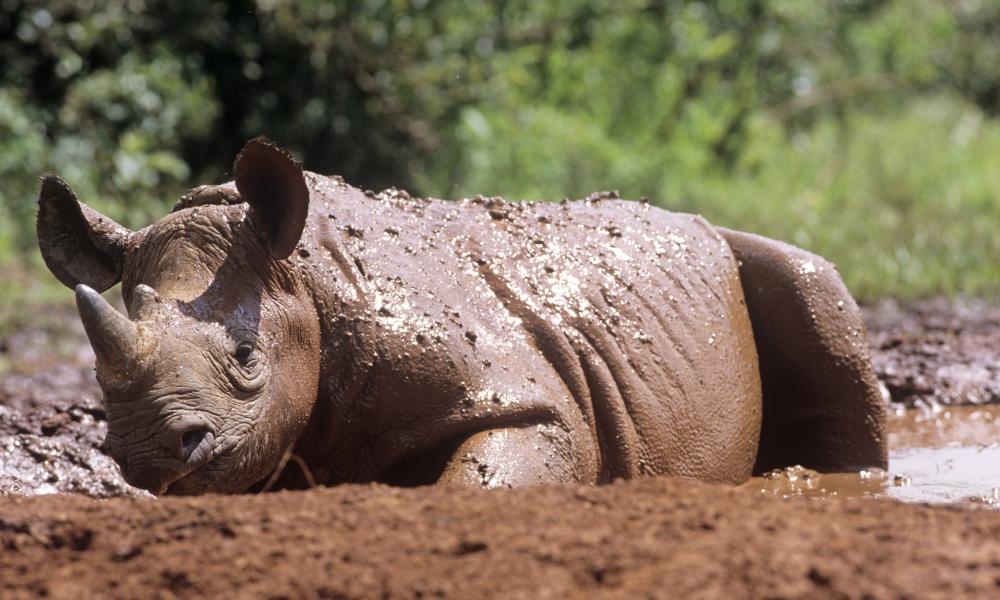 © David Lawson / WWF-UK
2. Rhino poaching down in Kenya
Rhino poaching was down by over 40% in Kenya from 2017-2018 (results were gathered this year). Thanks to your support, we're able to monitor and protect these armoured giants, and fight to stop the illegal wildlife trade.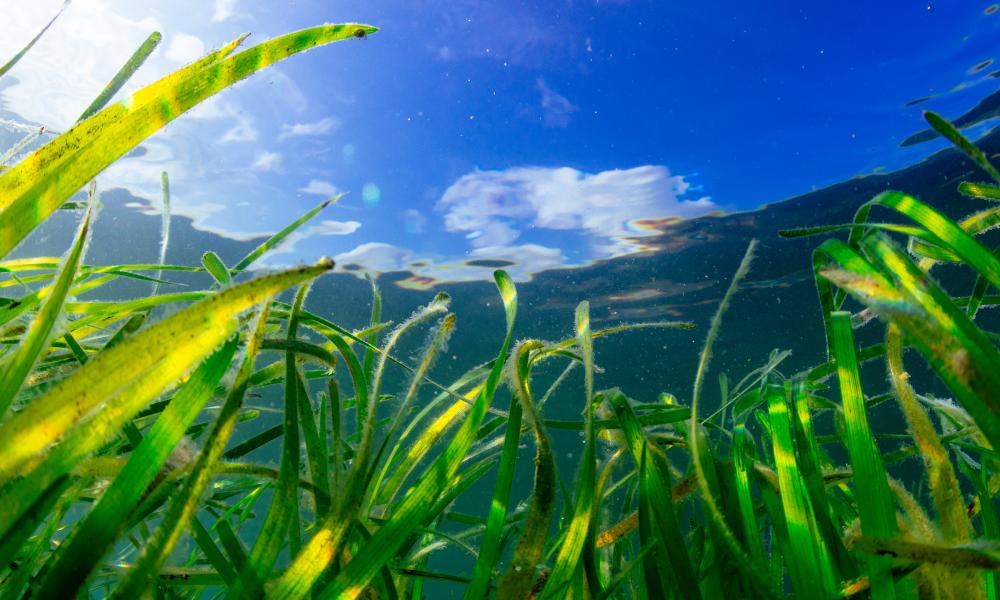 © Lewis Jefferies WWF-UK
3. UK: Using seagrass to combat the climate crisis
Seagrass is the grass of the sea. Found along shallow coastlines, it absorbs carbon up to 35 times faster than tropical rainforests and is vital for marine life, which depends on the meadows for food and shelter.   
With your support, we worked with partners to collect 1 million seagrass seeds, which we'll plant next year to establish a pilot site in Wales. If successful, this could be scaled up around the UK to help support marine life and tackle the climate crisis.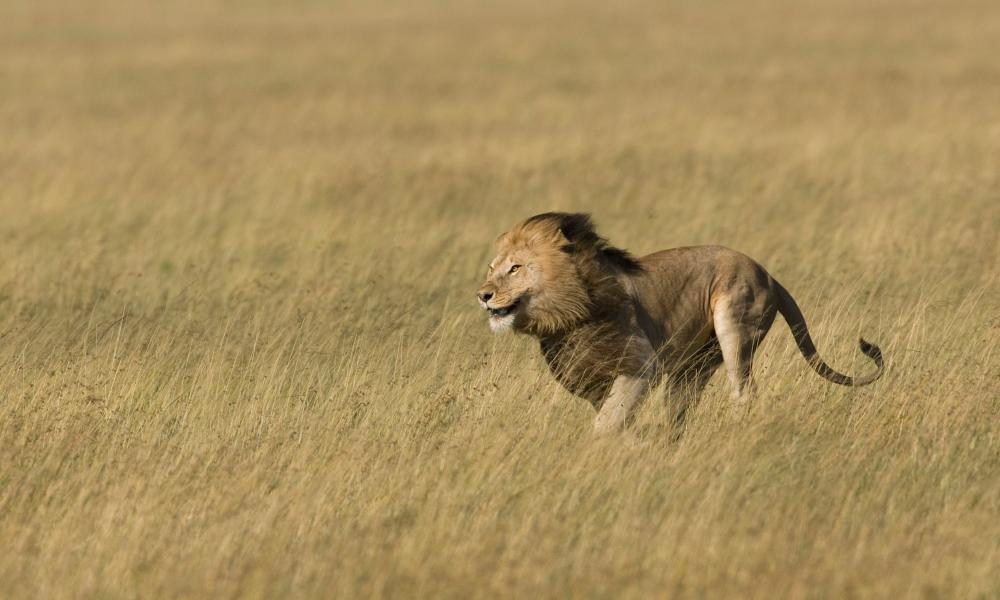 © Steve Morello / WWF
4. Kenya's first national lion census
With your help, we supported Kenya Wildlife Service and local partners to carry out Kenya's first ever national lion census using a robust survey method. Once the results are out, we'll be able to see how lions are doing throughout the country, which will help us better implement measures to protect them.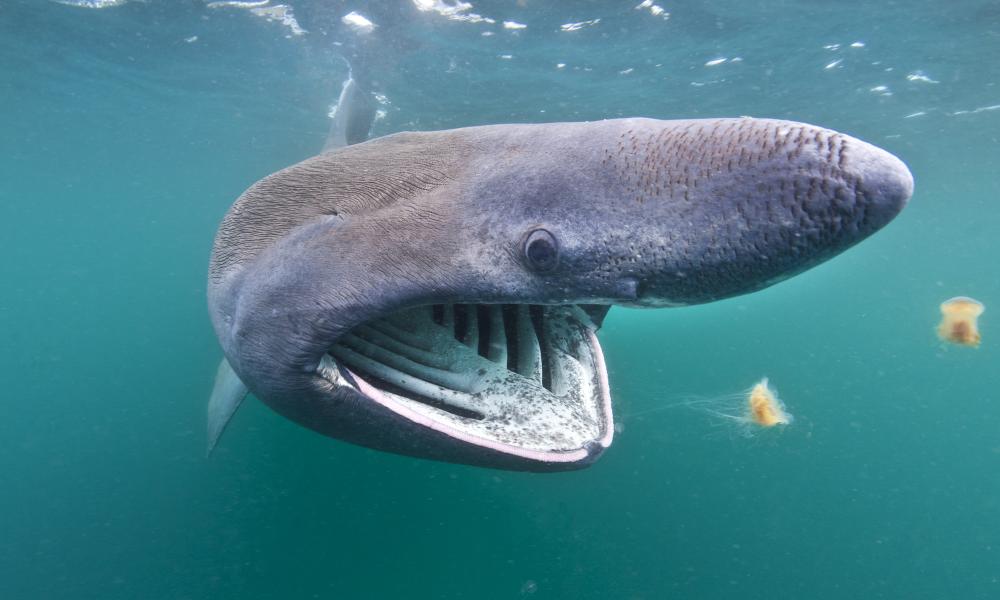 © Alexander Mustard
5. UK: Monitoring basking sharks with robot cameras
This year, with partners, we deployed underwater robot cameras to observe the behaviour of basking sharks for the first-time in UK, in Scotland's Inner Hebrides. 
Footage gathered through the project will help us to show how critical the location is for the sharks, which will help to support the case for creating a brand new Marine Protected Area (MPA). MPAs are designated areas which protect the habitat and species found inside of them.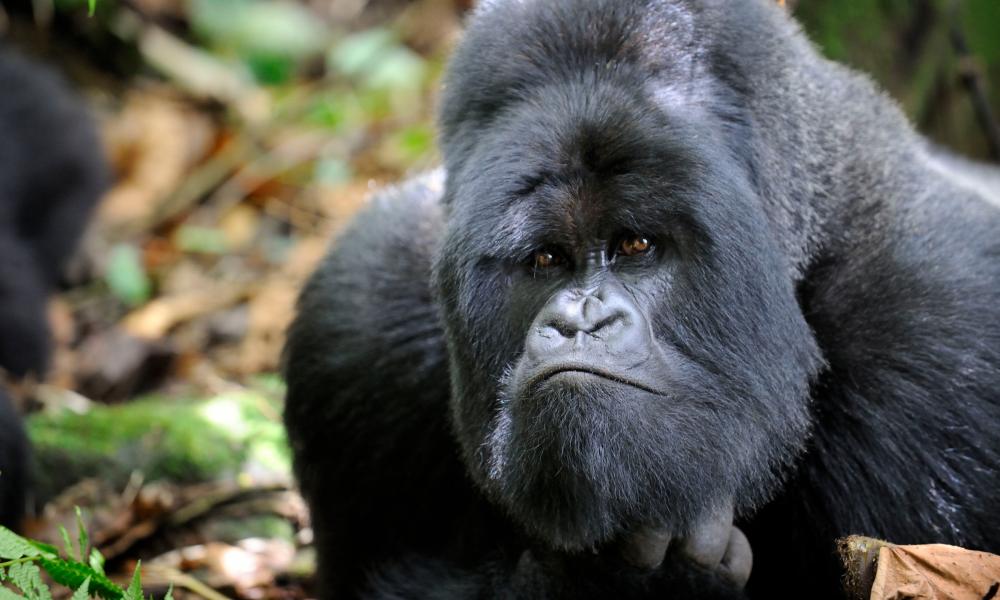 © naturepl.com / Eric Baccega / WWF
6. Uganda: Piloting technology solutions to protect mountain gorillas
Mountain gorillas are found in two small, isolated populations, surrounded by people and agriculture. These great apes often stray from their forest homes to eat crops, causing danger to people and themselves (they're very susceptible to human diseases, which could prove fatal to them).  
Luckily, in and around mountain gorilla landscapes HuGo (Human Gorilla Conflict Resolution) community volunteer groups help to minimise the impact of conflict by chasing gorillas and other wildlife back into the forest. They also play an important role in monitoring the conflict, but previously this has been a laborious, paper-based task. Thanks to your support, we're working with partners and HuGo groups around Bwindi Impenetrable National Park in Uganda, to pilot innovative mobile-based technology solutions that streamline and simplify data-collection processes. Going forward, part of the pilot will be to enable automatic transfer of the data, via satellite networks that aren't impeded by the remote region's poor connectivity, to improve protected area management.    
Thanks to your support, trialling this tech means that we can help prevent and better manage any conflict, protecting both people and mountain gorillas.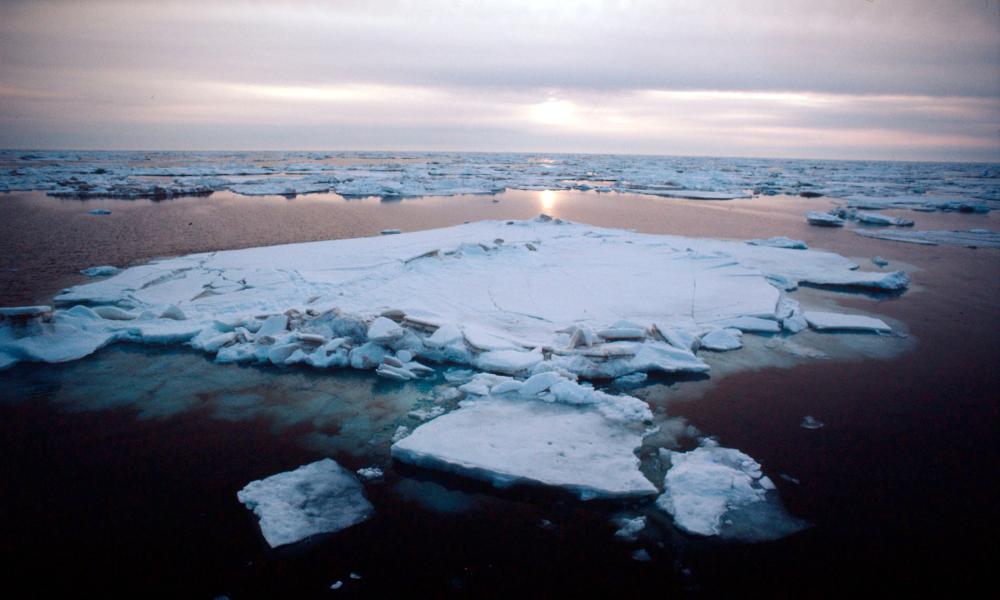 © WWF-Canon / Kevin SCHAFER
7. Arctic: Protecting the Last Ice Area
You helped secure Inuit-led protection for a significant portion of the Last Ice Area in the Canadian Arctic, a polar region where scientists project sea ice will persist the longest in the face of a warming world.  
Tuvaijuittuq, meaning "the ice never melts" in Inuktitut, is now an interim Marine Protected Area. Almost the size of Germany, it will provide a future climate refuge for sea ice-dependent species like narwhal, polar bear and walrus as well as the under-ice algae that fuels the entire Arctic food web.   
This year, thanks to your support, 322,000 sq. km - one of the world's largest conservation areas – was protected here in an agreement that also supports Inuit food security, infrastructure and employment.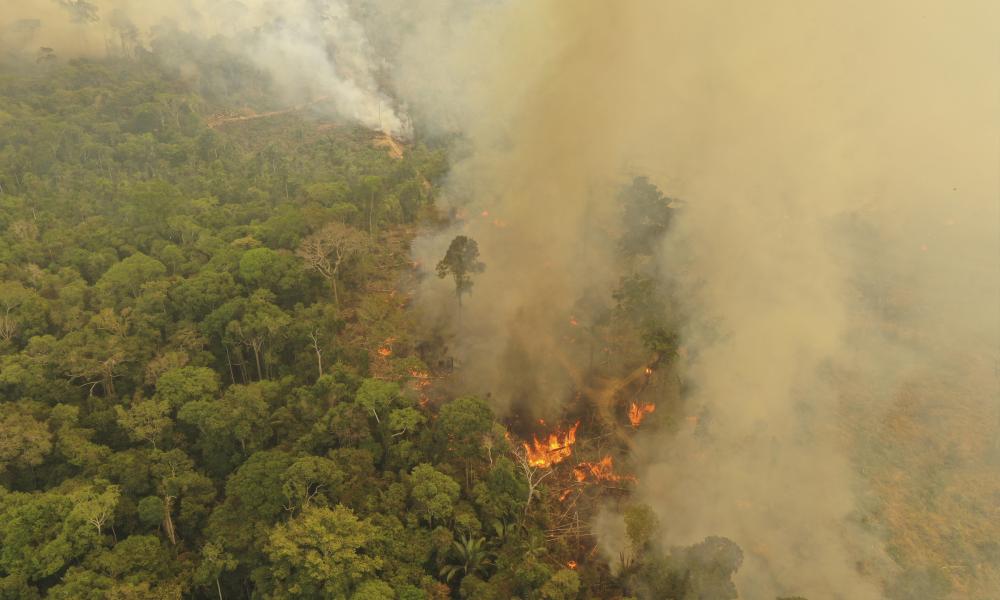 © Michael Dantas / WWF-Brasil
8. Providing emergency aid to the Amazon
This year we watched the Amazon burn. Over 30,000 fire outbreaks happening in August alone – an increase of 196% compared to August 2018.  
Thousands of you donated to our emergency appeal, helping to raise over £800,000, allowing us to provide a direct response to the fires, including training firefighters and buying equipment to tackle the blazes. 
We couldn't have done this without you.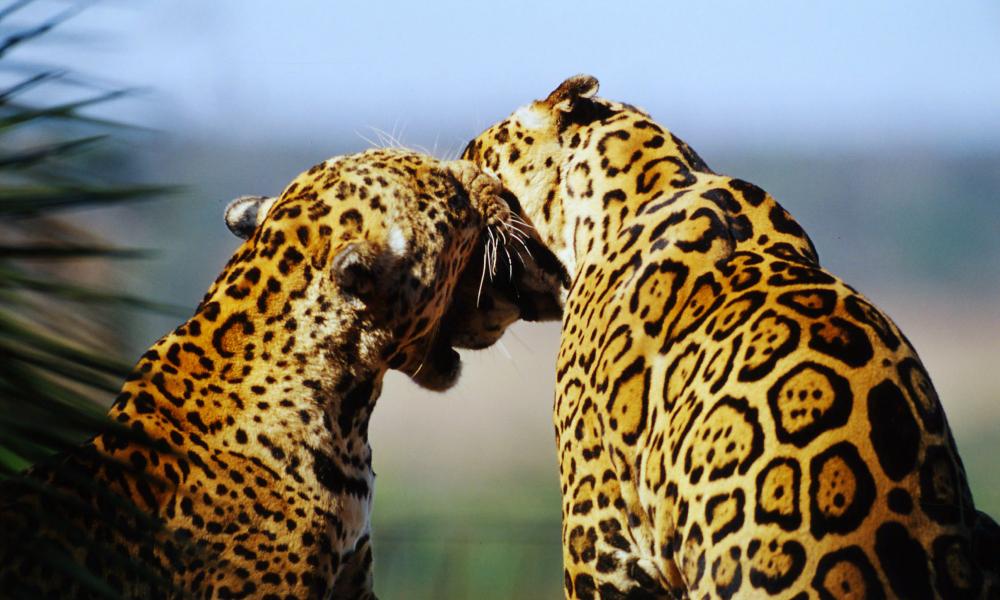 © Michel Gunther / WWF
9. Protecting jaguars in the Amazon
Since 2017, we've been monitoring jaguars in the Napo- 
Putumayo Corridor - 300,000 hectares of forest spanning Colombia, Ecuador and Peru.  
Thanks to your support, in the last two years we installed 129 camera traps here. Over 30 jaguars have already been identified, and it's estimated at least 2,000 can be found in this area.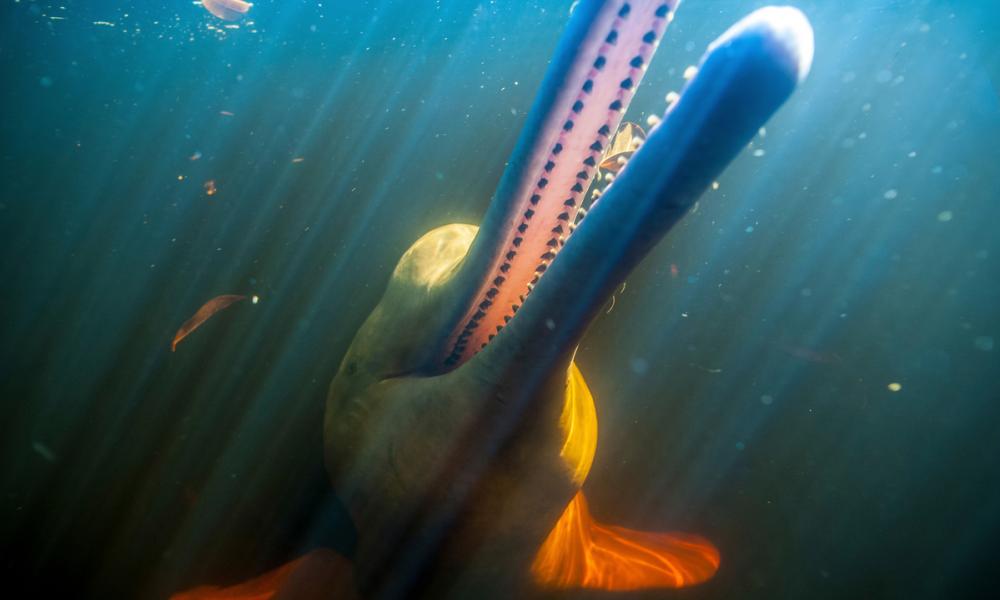 © naturepl.com / Doc White
10. Protecting Amazon river dolphins
With your support, we've been working with partners in Bolivia, Brazil, Colombia and Peru, on a world-first to monitor Amazon river dolphins using satellite tags. Twenty-nine dolphins were tagged between 2017 - 2019 to learn more about their health and movements.  
We've already found that all the tagged dolphins have high levels of mercury in their bodies.  Mercury is used in the extraction of gold. It pollutes waterways and threatens the health of people and wildlife, including river dolphins. These findings show that more protected areas are needed in this region, something for which we're fighting.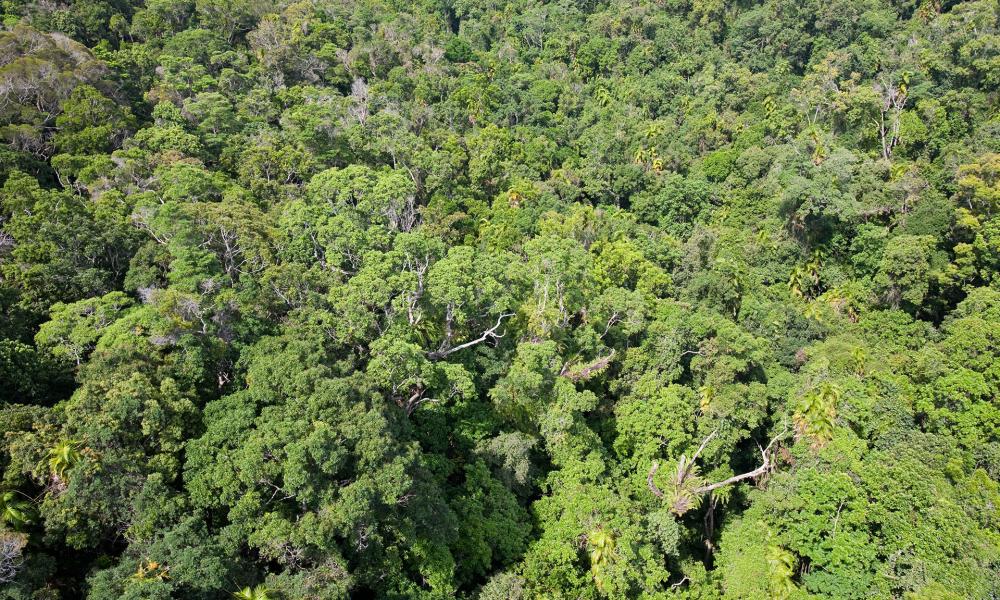 © Global Warming Images / WWF
11. Protecting and restoring a trillion trees
You're helping to protect and restore a trillion trees worldwide. The ambition is huge, but essential to help fight the climate crisis and restore our world's biodiversity.  
There were once six trillion trees on the planet, yet now there are only three trillion – and ten billion trees per year are still being lost.  This leads to a changing climate, shrinking habitat for wildlife, and harder lives for billions of people.  
With your support, we're protecting and restoring a trillion trees by 2050, to reverse these trends and create a world where forests are expanding, not shrinking – with benefits for all.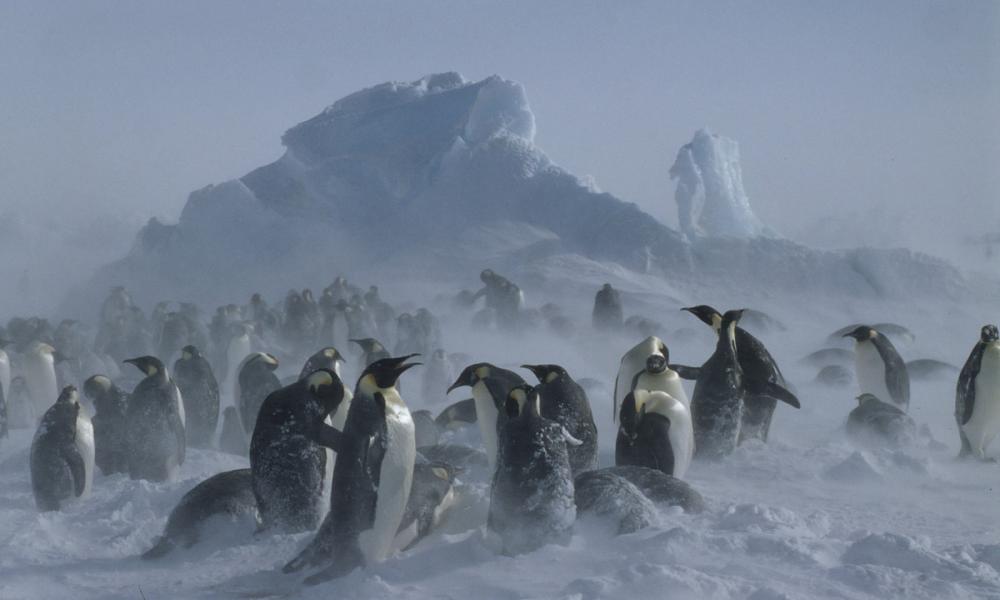 © Fritz Pölking / WWF
12. Ground-breaking report on climate and ice
The cryosphere refers to the world's frozen places – those that get so cold that water turns to snow or ice. You helped us input into a ground-breaking report which found that our cryosphere is melting at an unprecedented pace. 
The IPCC's Special Report on the Ocean and Cryosphere in a Changing Climate outlines how the changing ocean and frozen world will impact both people and planet, raising awareness of the climate crisis. 
With your support, we can fight climate change and protect our future.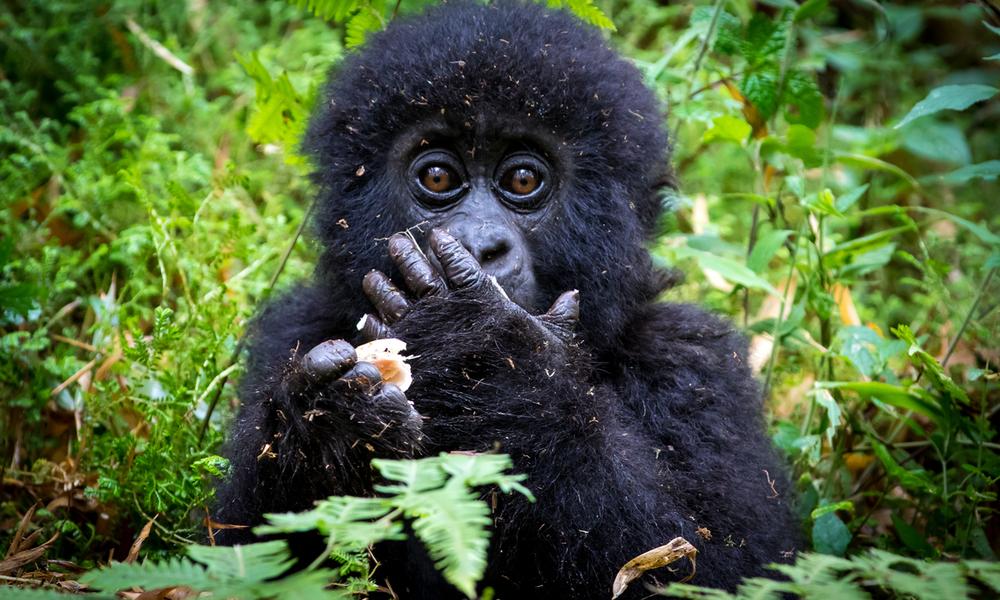 © Dennis Stogsdill
13. Mountain gorilla numbers increased
Mountain gorillas live in east-central Africa in just two isolated populations – one in the Virunga Volcanoes (a region spanning 3 national parks in Uganda, Rwanda and Democratic Republic of Congo (DRC)) and one in Bwindi Impenetrable National Park, Uganda, which connects to Sarambwe Nature Reserve, DRC. 
This year, it's been announced that the number of mountain gorillas in the Bwindi -Sarambwe  ecosystem has risen from an estimated 400 in 2011 to 459 in 2018. 
This brings the total number of wild mountain gorillas to 1,063 when combined with the results from the Virunga Volcanoes survey from 2015/16. They still remain endangered, but their population increase demonstrates just what can be achieved when governments, communities and partners commit to reversing the catastrophic loss of nature.  
Through your support, we're working through the International Gorilla Conservation Programme (IGCP) - a coalition between WWF, Conservation International and Fauna & Flora International – to monitor and protect these amazing great apes.