Wear it Wild: Frequently asked questions
Got questions about Wear it Wild? Here's a handy list of our most frequently asked questions.
What is Wear it Wild?
Wear it Wild is WWF's annual fundraising event where we're asking you to wear an item of wildlife-inspired clothing and raise money to help protect our incredible world.
We want to see you wear it. Brave it. Rock it. Nail it. Boss it. Strut it. We want to see you work it. Because if we're going to save our world, we need to be fiercer, braver and louder than we've ever been. So from the playground to the workplace, no matter how you Wear it Wild, get fierce for your world.
Signing up is free and we'll send you a fantastic fundraising pack to help you plan your event.
How do I take part?
It's really simple!
1. Sign up here and order your free fundraising pack!
2. Set up your fundraiser and donate to it. By donating yourself, your friends and family will see how important this is to you.
3. Decide your event date and invite everyone!
4. Get sponsored by friends and family.
When is Wear it Wild?
You can Wear it Wild whenever you like! Any day can be a great day to get fierce for your world - the choice is yours.
Who should I ask to Wear it Wild with me?
Anyone and everyone - friends, family, colleagues or members of your local community! Wear it Wild is fun for everyone.
Do I have to Wear it Wild on one day?
Not at all! You could organise a multi-day event over a few days or even a week.
Does WWF provide me with anything to help me organise my Wear it Wild day?
Yes, lots! When you register, you'll receive a Wear it Wild fundraising pack. We've also got lots of digital resources including school's resources for all age ranges and even resources for youth groups.
Order your digital pack here.
What's included in the Wear it Wild fundraising pack?
You'll find lots to help you with your Wear it Wild event. There's a fundraising guide, event poster, stickers and a collection box. Plus, there are more downloadable resources available on our website.
Can I sign up to Wear it Wild from overseas?
Yes, but we cannot send fundraising packs outside the UK. You're welcome to complete our online form to register and use our downloadable resources instead.
I can no longer take part in Wear it Wild. Do I need to cancel my registration?
We understand if you can't take part in Wear it Wild. As the event can happen on any day of your choosing, is there an alternative day you'd like to Wear it Wild instead? If not, please email fundraising@wwf.org.uk and we can cancel your registration for you.
How much do I need to raise?
There is no set fundraising target for Wear it Wild. We ask everyone to raise as much as they can. When you sign up, you'll receive a fundraising pack which has lots of helpful tips to reach your own fundraising goal. The team are always on hand to help with additional support too.
How should I collect donations?
The easiest and quickest way to collect donations is by creating a JustGiving page. It's easy to set up, quick for friends and family to make donations and great at keeping track of your total!
The funds raised through JustGiving are sent to WWF automatically too, so we can put them to use straight away. You'll also receive a paying in form with your fundraising pack.
How can I pay in any cash donations?
If you've got cash donations and already have a JustGiving page, you can pay the donations into your own bank account and make an online donation via your JustGiving page.
Alternatively, you can choose from the following methods:
By using our

online form

By enclosing a cheque made payable to WWF-UK with the form enclosed in your fundraising pack. You can use the freepost envelope included in your pack or return to:




WWF Wear it Wild, The Living Planet Centre, Brewery Road, Woking GU21 4LL

Call us on 01483 426333 to make payment via phone.
How will my donations be used?
All donations made from Wear it Wild will be used to fund WWF's work around the world to help protect our amazing planet. If you would like to find out more about the work we do, please have a look on our website.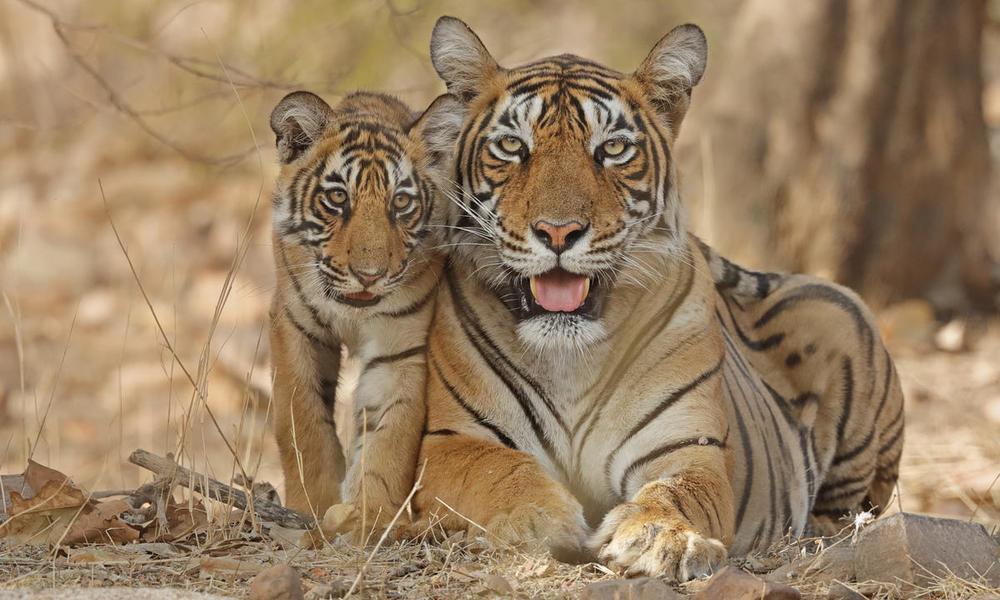 © naturepl.com / Andy Rouse / WWF
Can't find the answer you're looking for?
Our friendly team are here to help!
If you can't find the answer you need above, get in touch and we'll be happy to help.