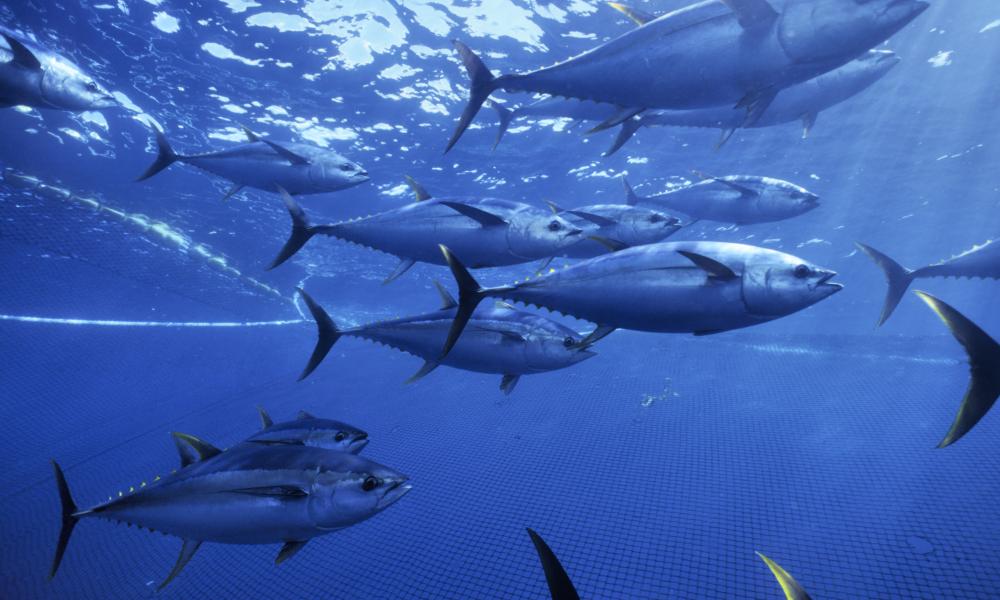 © naturepl.com / Doc White / WWF
UK TUNA CONSUMPTION
There are seven main species of tuna consumed by humans including albacore, skipjack, yellowfin and three species of bluefin tuna - they can be found in tropical and temperate regions of all oceans.
Tunas are caught by purse seine, long-lines, gillnet, pole & line and handline from coastal waters to high seas. Purse seine tuna fishing vessels will target free school swimming tuna or tuna attracted by man-made Fish Aggregating Devices (FADs).
In the UK, skipjack, yellowfin and albacore tuna make up roughly 15% of all seafood eaten, with an estimated annual sales value of over £300 million. UK tuna comes from all oceans and Ecuador, Ghana, Mauritius, the Philippines and Seychelles are the top exporters of tuna.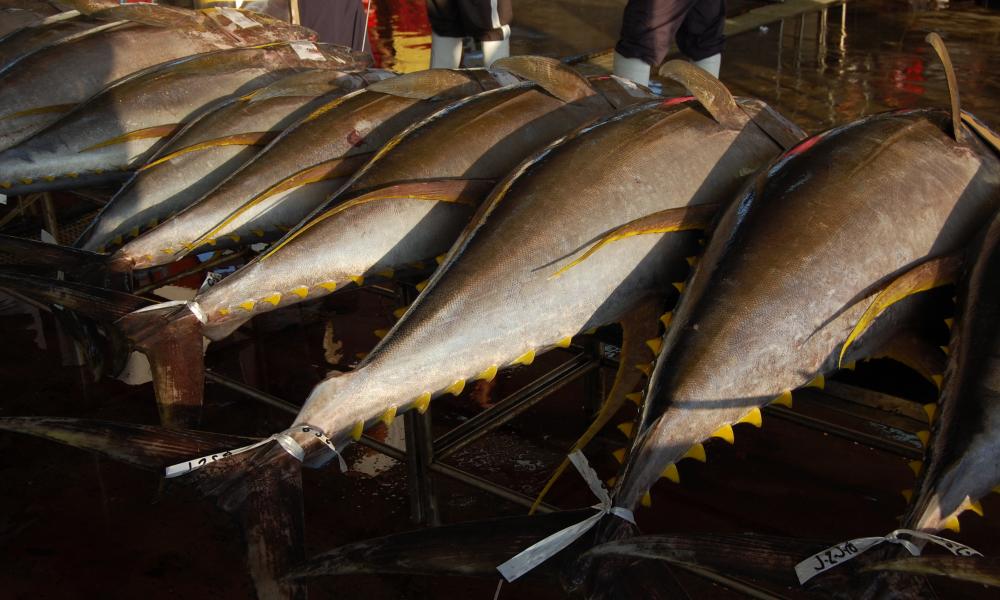 © WWF-Philippines / Gregg Yan
SUSTAINABILITY AND MANAGEMENT ISSUES
Global catches of tuna species are around 4-5 million tonnes but have shown a continuously increasing trend since 1950 and at least 33% of these species' stocks are currently unsustainably fished.
Furthermore, endangered sharks, seabirds, marine turtles and even marine mammals like dolphins are the caught and killed in tuna fisheries as by-catch. All three bluefin tuna species are threatened with extinction.    
Ineffective tuna fisheries management measures and insufficient enforcement by tuna Regional Fisheries Management Organisations (RFMOs) and their member governments (including UK) have allowed overfishing and unsustainable fishing practices to put pressure on tuna populations and the marine ecosystems they are part of.
Having larger tuna and bigger populations allows them to play a role like other megafauna (e.g. whales and dolphins) in helping the oceans absorb carbon and fight climate change.
WWF advocates the seafood sector and management authorities to improve their tuna management and sourcing policies. Our key asks are detailed in our Transforming the Future of Tuna webpage.