When the crayfish was first introduced to China in the 1920s, these small crustaceans weren't much cause for concern, but as the invasive crayfish spread across China the industry around them developed and expanded. Today China exports incredible numbers of these lobster-like creatures across the world, accounting for 70% of crayfish consumed globally.
The crayfish fishing and processing region near the Doulong River produces, processes and exports around 24,000 tonnes of crayfish each year, bringing around US$50 million worth of income to the Jiangsu Province. Fishers use traps and nets to lift crayfish from the wetland and river habitats where the animals are found. They are then take to factories to be processed and prepared for export.
Although the use of traps is a relatively environmentally friendly fishing method, an MSC pre-assessment observed the lack of a harvest control mechanism and a full understanding of the impacts to the local environment. There is therefore a need to identify and address these environmental concerns so the sustainability performance of the fishery can be improved.
@Clarus Chu/WWF-UK
PROJECT GOAL
Over the next three to five years, activities implemented by the FIP participants will support improvements in the management of crayfish stocks to create a sustainable crayfish fishing industry that will meet the standard of the Marine Stewardship Council (MSC).
The Jiangsu Doulong crayfish fishery is entering into the FIP process, which takes it step by step through actions that takes the fishery from its current state to one where MSC certification can be achieved. The first step of this plan was to bring together relevant stakeholders with an interest in the fishery, including processors, suppliers, retailers, fishers, NGOs and scientists, to agree to work on this FIP. In early 2017 a Memorandum of Understanding (MoU) was signed by stakeholders which committed the collaborating parties to the FIP process. An Action Plan has also developed to identify and mitigate the negative impacts that the fishery is having on the local and regional environment.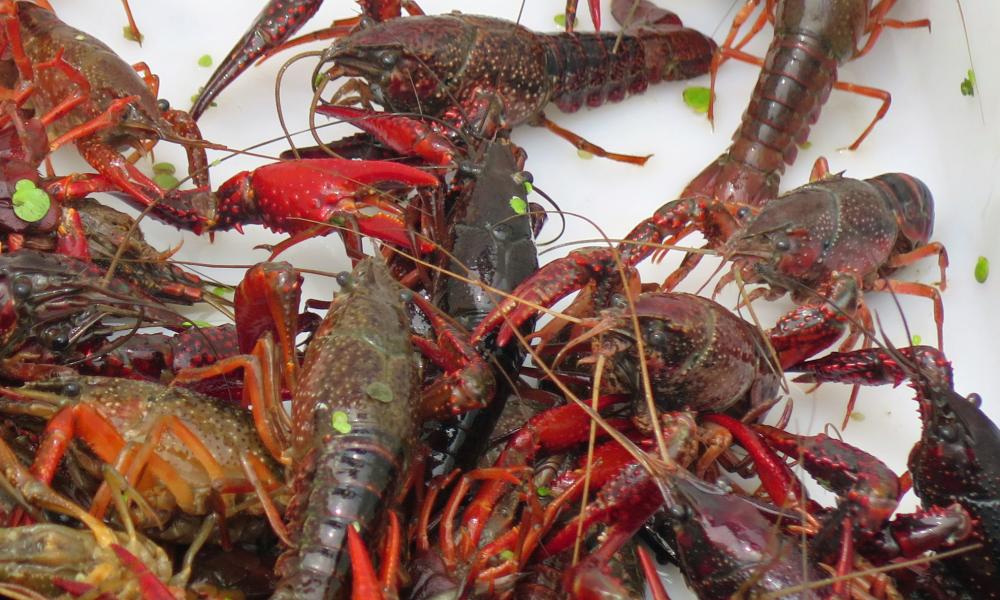 @Clarus Chu/WWF-UK
PARTICIPANTS
The participants in the FIP will provide technical, financial and other support to improve the sustainability of crayfish fishing in the region. Participants involved in the FIP include: Bakkavor, The Coop, Jiangsu Baolong Group, Lyons Seafoods, Marks and Spencer, MSC and WWF