Make WWF your Charity of the Year! Whether this is for one-year, multiple years or as part of a wider CSR strategy, we can work with you to develop a bespoke calendar of events that will inspire, engage and educate your employees.  
Whether you choose to use our ideas or have your own, we can support you in making each activity a success; we will support fundraising, events, volunteering, educational and wellbeing activities. There is something for everyone to join in the fight for your world. You can find more information on our employee engagement offering.  
WWF can also offer fantastic reward and recognition opportunities for your top fundraisers and provide regular updates on our project work around the world, tailored to the ambition of the charity of the year partnership and the availability of staff.
There are many benefits of supporting WWF through your Charity of the Year. Your employees and your business will become a vital part in the fight for a world, helping to create a future where people and nature can thrive together for generations to come.  
When you choose WWF as your Charity of the Year you will gain:  
A dedicated account manager who will work with you to design a calendar of activities for the year aligned with your company's goals, values and interests.  
Support from our fundraising teams with experience in carefully planned partnerships, incredible content and resources and excellent communication. 
Insightful and emotive updates from the work your funds are supporting on the ground.  
The strength of our brand combined with yours which can boost your customer and client engagement; WWF is the second most recognised charity logo in the UK, and we're the number one trusted voice on wildlife, nature, the environment, climate change and sustainability. 
The unique chance to engage your employees on a cause that affects everyone and is one of the most pressing issues of our time. 
A successful partnership with great employee engagement also provides fantastic opportunities to boost staff cohesion, morale and retention. 
Get in touch today to find out more about choosing WWF as your Charity of the Year or nominate us to apply to be your Charity of the Year.
What impact could you have?  
Your fundraising will have a huge impact by enabling us to do our conservation work and fight for our world, and we will be extremely grateful for all the support you provide. Here are some examples as to how we could use the funds you raise: 
Hear from companies who have supported us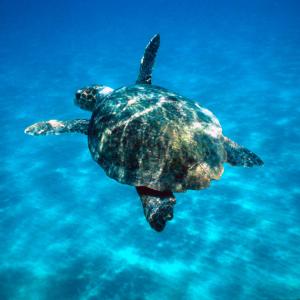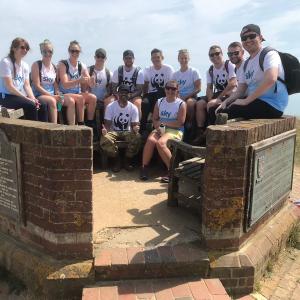 Charity of the Year
Each Charity of the Year is bespoke, so please get in touch to see how we can work together and protect our shared home.
contact us
Business Newsletter