Great employee engagement has the power to boost staff cohesion, morale and retention. It's also shown to attract new employees and younger generations in particular are showing increased care in environmental charities and will consider a company's commitment to the environment when job hunting today. 
Through our engagement activities, you'll support WWF in our critical need to spread awareness of the problems our planet is facing. You'll help grow the movement of people fighting for our world which, before long, governments and other businesses simply won't be able to ignore. 
Here are some examples of how we can collaborate. Each partnership will be bespoke and vary based on your needs and interests and we're always keen to take on your ideas too! Please note that the examples listed below are dependent on the current campaigns, the availability of staff and the ambition of the partnership.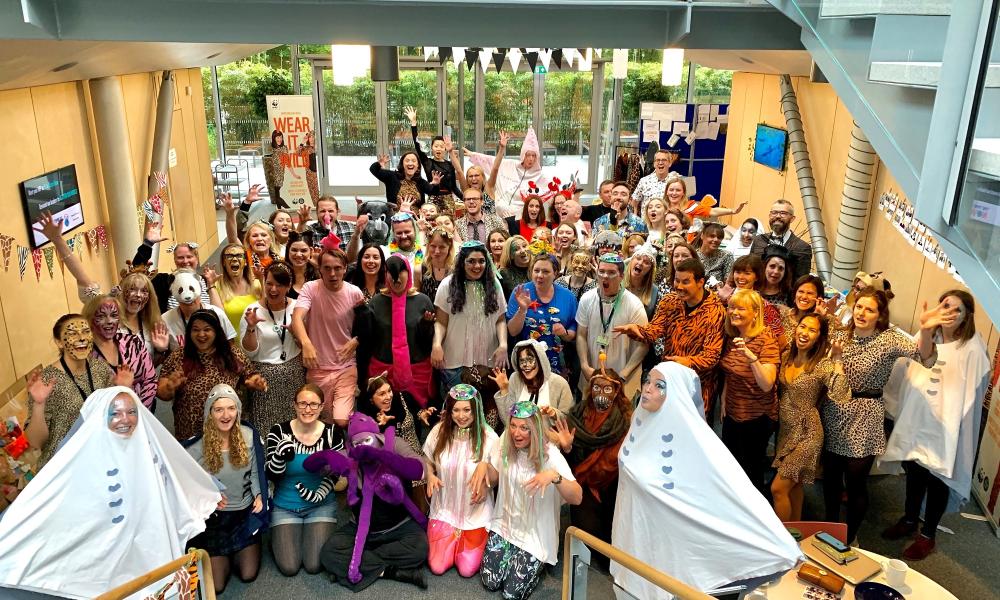 © WWF-UK
Fundraising Activities
Fundraising for WWF can take the shape of many different activities, whether that's in-person, virtual, office-related, individual or team activities. The best fundraisers play to your employees' interests and skills. 
Wear it Wild, a day of animal themed fancy dress and fundraising.
Traditional fundraising, such as quiz/comedy/karaoke/games nights, raffles, auctions or sweepstakes and baking and cooking challenges.  
Fundraise with our campaigns, for example, for Earth Day on 22nd April you could organise a team sponsored challenge where you 'walk the world, for your world' over one week. The Earth has a circumference of 40,075km, if 500 employees took part this would mean 80km per person! 
© Tristan Fewings / WWF-UK
Event Fundraising
Host your own event, such as a BBQ or charity ball
Join one of our Bespoke Events, such as the Big Winter Wander, Brave the Chill and 100 Miles in March.
Take part in one of our Challenge Events, as individuals or teams, including marathons, half marathons, shorter runs, walks, hikes and cycles.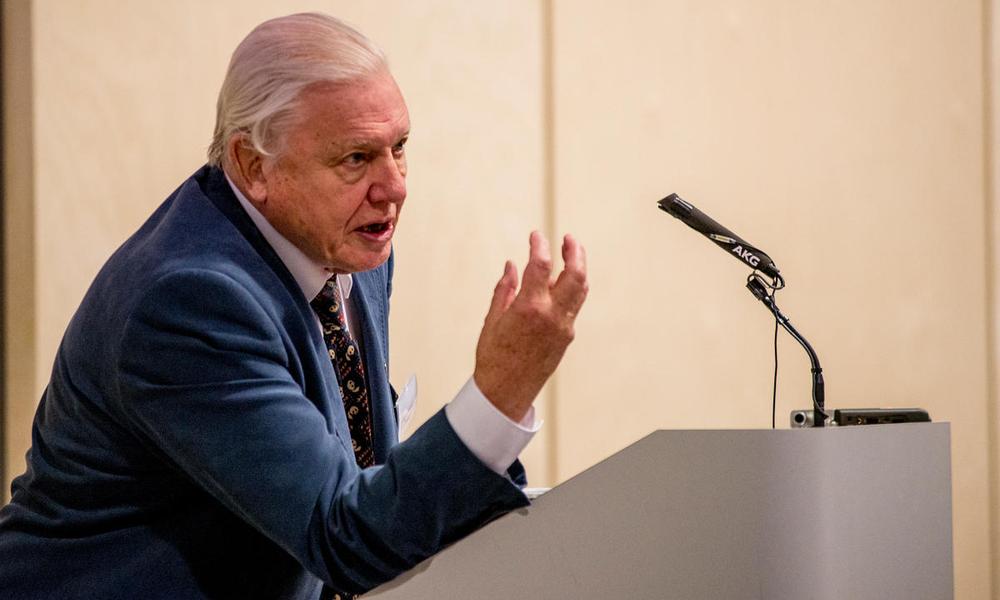 © Richard Stonehouse / WWF-UK
Learn and Take Action
With WWF you'd have the unique opportunity to educate employees, customers, clients and extended networks on the critical topic of climate change. 
Host a film screening. Our Webby Award-winning film 'Our Planet: Too Big To Fail' focuses on the role the finance sector can play in powering a sustainable future. We're also able to organise screenings of our films 'Our Planet: Our Business' and David Attenborough's 'A Life On Our Planet'.  
Learn how to improve your business footprint. We have experts and resources to help you do this, starting with our Resources Hub.
Adopt our tools and tips to help your employees reduce their personal environmental impact. Whether that's our My Footprint App, our Footprint Calculator or by learning from our experts, we can help your employees understand their impact and make positive changes for the planet.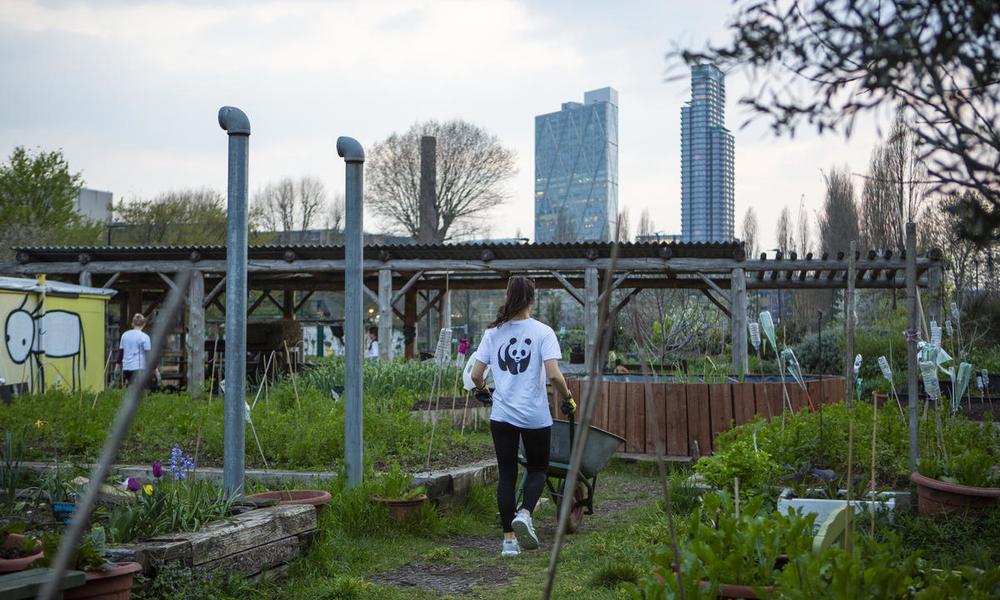 © Lauren Simmonds / WWF-UK
Volunteer For Your World
Take part in a 1-Day activity, such as wildflower, seagrass or tree planting, wildlife monitoring or preparing sites for conservation activities. 
Volunteer at our Challenge Events or at festivals.  
Volunteer your time and skill-share with WWF. As a charity we are hugely grateful for any pro-bono support our partners can offer, which also provides a nice volunteering opportunity for your employees.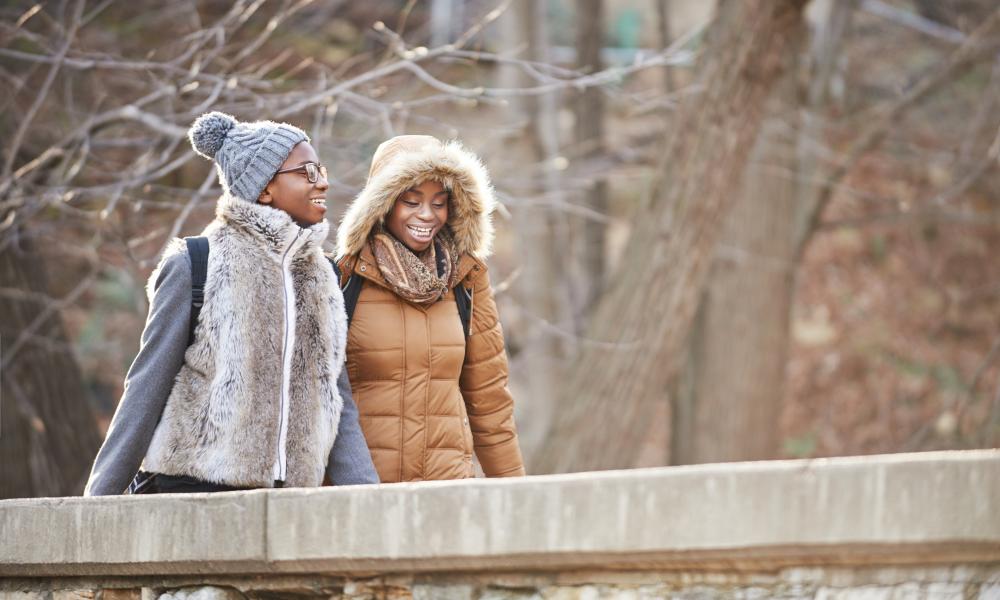 © iStock
Support Employee Wellbeing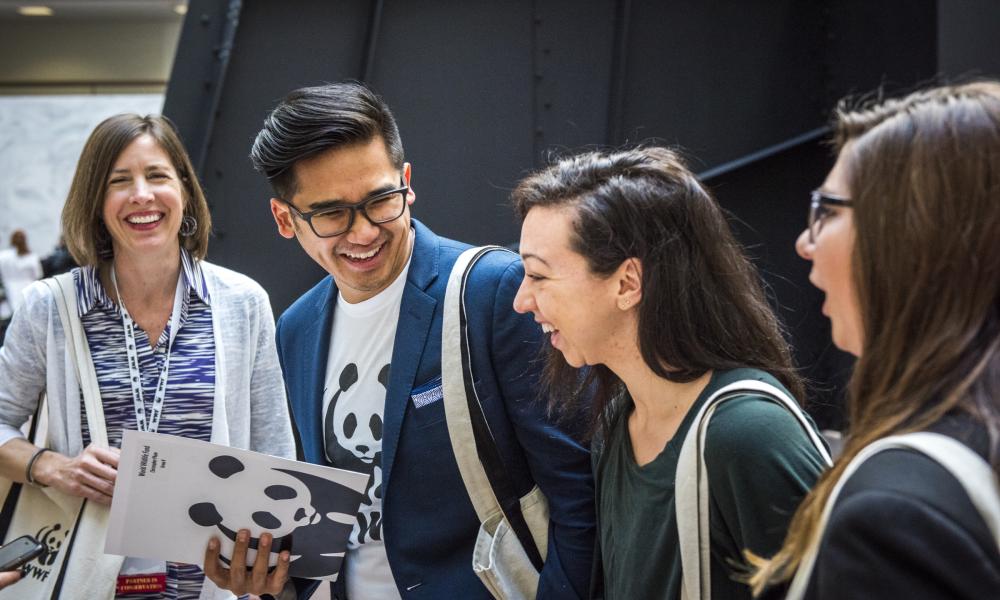 © WWF-US / Darren Higgins
Fundraise As You Go
Payroll Giving. Tax-free giving through your pay, also known as Payroll Giving or Give As You Earn, is the most cost-effective way of supporting WWF.  
Play our Weekly Lottery.  
Donate your hourly or daily rate to support our campaigns, such as Earth Hour, Earth Day or World Environment Day.  
Get In Touch
Contact us to find out more or sign up to our Business Newsletter to keep up to date with new employee engagement ideas.