Despite being very different organisations, Tesco and WWF share a common ambition – to make affordable, healthy, sustainable food available to everyone.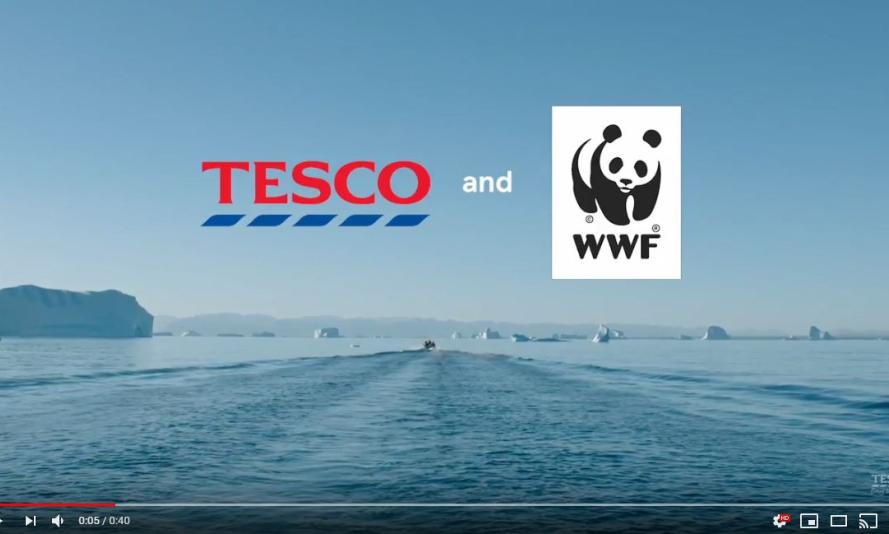 WHY WE'RE WORKING TOGETHER
Our Living Planet Report shows wildlife populations have fallen by 60% in the last 50 years. The single biggest reason for this disastrous decline is the global food system – what we eat, how we produce it, and how it reaches our plates.
In our partnership with Tesco, one of the world's biggest food retailers, we're working together to improve that system from the inside – and we're spreading the word about our fight for nature to millions of Tesco customers.
WHAT WE'RE DOING
There are many aspects to our partnership, but it covers three main areas:
Helping everyone to eat more sustainably: we want to make it easier for people to make healthy choices from sustainable sources. Shoppers want this too – some 80% say supermarkets should offer more responsibly sourced food. Tesco is working to transform products across its entire range to make sustainable diets easier to follow and afford.
Restoring nature in food production: we believe it's possible to produce all the food we need within a thriving farming sector that protects the natural resources it depends on. We're also working with Tesco to eliminate deforestation from imported products like palm oil, soy, timber and cattle, and to reach a 100% sustainable seafood range.
Eliminating waste: nearly a third of food produced never even makes it to the table, and UK households throw away an average of £470 of perfectly good food every year. Meanwhile, unnecessary packaging and plastic waste is piling pressure on nature and choking our oceans. Our partnership has committed to taking a lead in eliminating both these sources of waste..
Tesco-WWF Sustainable Basket Metric
To reach our partnership goal of halving the environmental impact of the average shopping basket, we needed to better understand and track the entire 'food value chain', from food production (farming, fishing and manufacturing) and food delivery (transportation, packaging and stores), right through to food consumption (food waste and dietary choice).
To do this, we have launched a pioneering industry measure of the environmental impact of the average UK shopping basket, based on key foods and ingredients.