A health-check for our world
Our latest Living Planet Report tells us that wildlife populations globally have declined by 60% in less than 50 years. A shocking fact, but there is hope. We can reverse the damage and protect our planet for future generations – but only if we act now.
We've created a special version of the report especially for young people that will help pupils learn more about the threats facing our planet and what we can all do to help protect our natural world. The Living Planet Report for young people is FREE to download and you can also access our supporting classroom resources and activities by using the links below.
Engaging classroom resources
Specially designed teacher notes - and 12 engaging activities - provide ideas and inspiration for how you can bring the Living Planet Report into the classroom as a stand-alone topic, or as a focus for exercises and projects that explore and embed concepts relevant to a range of subjects.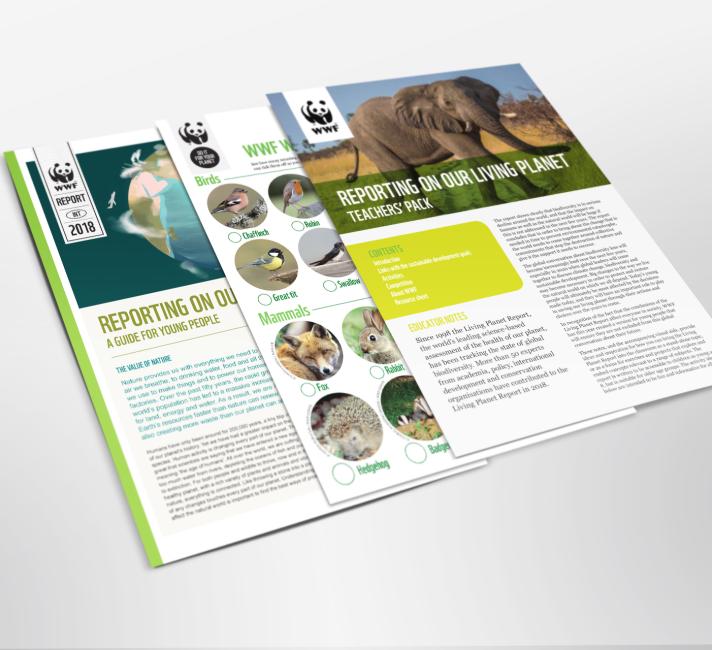 WWF
Living Planet Report Resources and activities
We've created a range of resources for pupils aged 8 - 14 years to help you bring the Living Planet Report into the classroom. The report is written to be accessible to children as young as 8, but is suitable for older age groups.
Primary School Classroom Resources
Sign up for exclusive content
All of our classroom resources are freely available to schools, teachers and pupils. You can also register your school to receive exclusive digital content, including invites to events, teacher panels and much more. Registration is FREE, so sign up today →