CLIMATE CHANGE RESOURCES FOR KS1 - KS3
The Earth's global temperature is warming, meaning that weather patterns and ecosystems are changing more quickly than animal species and human communities can adapt.
Our engaging classroom resources have been designed for both primary and secondary schools. By learning more about the science and geography that affects our world, and the decision makers and organisations who have the power to champion change, we want young people to embark on a personal journey with WWF to understand what needs to be done, to recognise what matters most to them and to take action to help protect the places, animals and things they love. 
WWF's teacher and pupil resources are fabulous! They keep me up to date and give me lots of inspiration to tackle new projects. THANK YOU!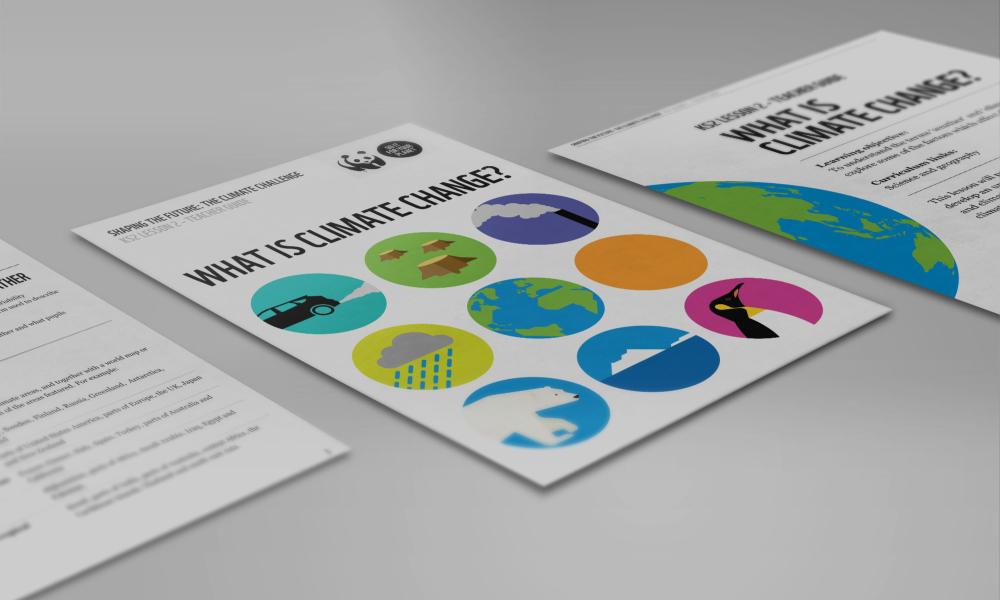 Shaping our Future
Shaping our Future includes climate themed lessons which can be taught either as a standalone lesson or as a series of cross-curricular linked lessons to help young people understand what climate change is and what they can do to help tackle it.
Who is it for: Key Stage 2 and Key Stage 3
Materials included: Activity outlines, slide decks, resource sheets, plus helpful tools and tips.
Access resources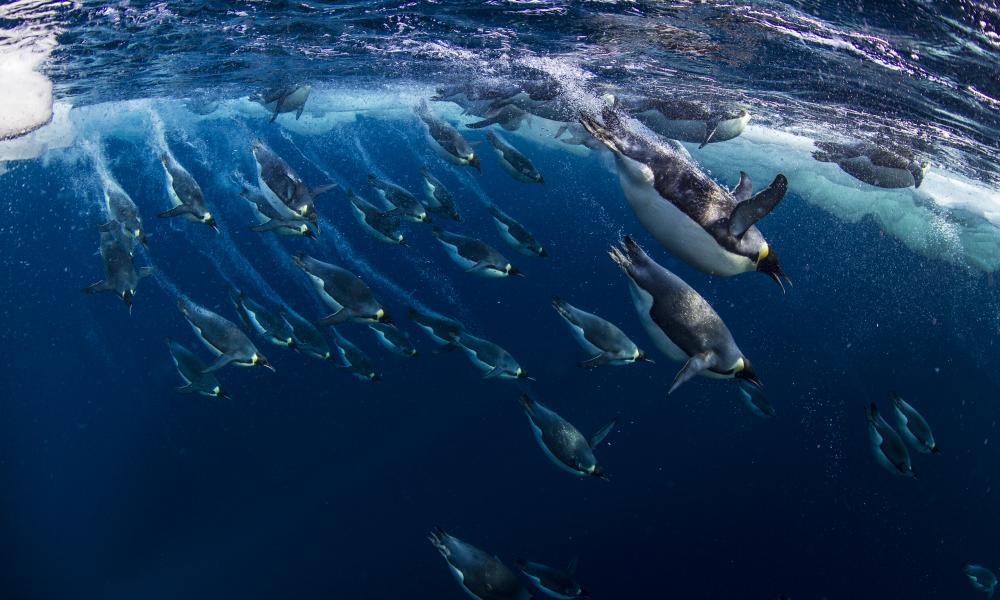 Ends of the Earth
Our Ends of the Earth resources help children to explore the poles, getting a sense of the beautiful - but challenging - environment. They'll also get to meet the polar bears of the Arctic and the penguins of the Antarctic, finding out how they've evolved to survive in these extreme conditions.
Who is it for: Key Stage 1 and Key Stage 2
Materials included: Activity outlines, photo cards, quiz sheets, plus engaging polar bear and penguin posters.
Access resources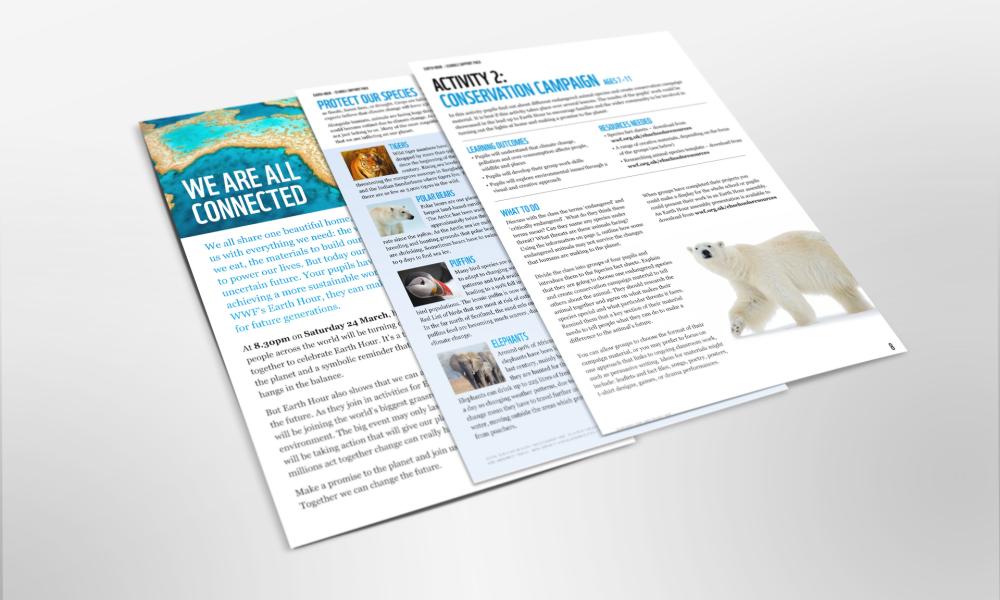 Earth Hour Resources
Earth Hour is WWF's largest climate change campaign. We have a range of fantastic resources for KS2 and KS3 pupils, to help them to be part of our global campaign and take action on climate change!
Who is it for: Key Stage 2 and Key Stage 3
Materials included: Teacher support pack, lesson plans, activity sheets and assembly presentation slides.
Access Resources