26th Conference of the Parties (COP26)
In November 2021 the UK Government will host the UN Climate Change Conference – also known as COP26 – in Glasgow. This promises to be an historic moment that will define the course of political action to address climate change in the UK and around the globe. This is a once-in-a-generation opportunity for your students to witness, understand and engage with the usually remote global political systems that will set the course of their future.
Educators have an important role to play in ensuring that their students understand the significance of this event and the relevance to their own lives, and have the opportunity to be a part of this landmark moment in the fight against climate change. Schools are uniquely placed to play an important part in the legacy of COP. They can take action to help in the fight against climate change right now, while ensuring that students are equipped to drive, and thrive in, a zero-carbon future.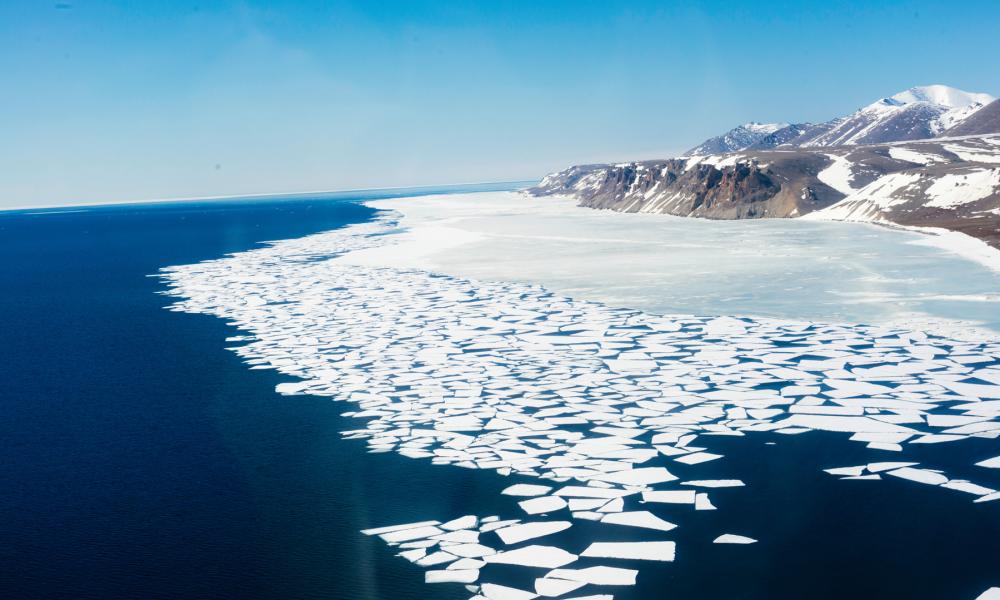 © WWF-US / Elisabeth Kruger
COP26 resources: what to expect
"Our Climate Our Future" will focus on COP26 and raise awareness and applied understanding of the Summit and climate change amongst young people across the UK. This pack was created by a consortium of expert organisations chaired by WWF. Contributors include The Climate Coalition, Fairtrade Foundation, Oxfam, Global Action Plan, Christian Aid, Soil Association, Ashden, Young Climate Warriors, ZSL, Let's Go Zero and InterClimate Network. The pack will also include resources for schools to hold mini climate summits, and workshops to identify and plan individual and school actions.
The former will include a fun interactive role-play-based lesson that introduces COP26 and will result in a 'vision of the future' created by the students. The latter will result in a 'School Promise To The Planet' for each school, setting out plans for the school to contribute positively to the transition to net zero.
COP26: Educational resources for schools
Included within this pack are all the resources you will need to introduce and reinforce the significance of climate change, COP26 and the role of schools in shaping the future, with customised age-appropriate resources provided for different age groups from 7-16.
COP 26 Teacher Guide: This guidance document outlines ways in which schools can play their part in helping to educate children about the dangers of climate change and global warming.
COP26 Presentation: This is a detailed multimedia Powerpoint walkthrough of COP26 for assemblies, classroom presentations or events to give students a significant understanding of the where, when, who, what and why of COP26.
Mini Climate Summit Toolkit (coming soon): The pack will contain a wealth of fact sheets and discussion cards alongside a step-by-step facilitator guide to support a versatile mini climate summit activity. Students will get to grips with a range of key global issues and hear varied local perspectives on climate change, and then collaborate on a plan of action for the world to achieve a positive future in balance with nature.
Promise To The Planet Workshop (coming soon): Through guided personal reflection and group discussion, students and staff are supported to apply their new understanding of climate change and the aims of COP to their own lives, school and community. Students identify actions they can take in their own lives, and contribute to a School #PromiseTothePlanet.
Video Library (coming soon): Designed to support independent research and to enrich classroom presentations and activities,  this selection of bite-sized videos will bring students face-to-face with UN negotiators, climate witnesses and science experts, bringing to life COP and the issues it seeks to address.
Educator and Youth Leader Guidance (coming soon): We know that climate change and international politics are both challenging topics to cover with young people. This pack will provide educators, youth leaders and parents with information and advice to help them tackle these complex subjects with confidence. Guidance includes considerations around eco-anxiety, and the links between climate and human rights, inclusion and social justice.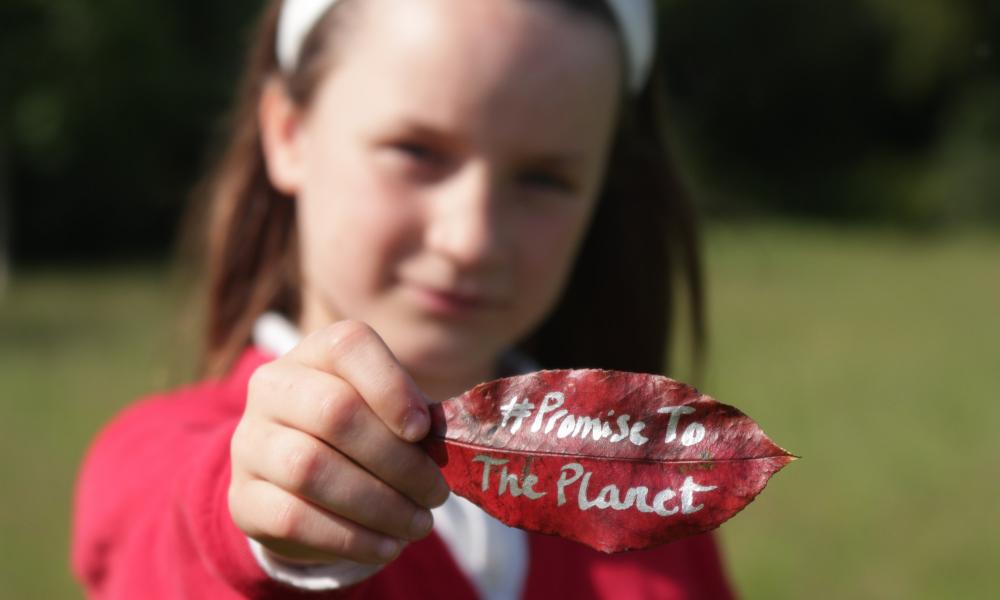 © Matt Larsen-Daw / WWF
Help us plant a 'virtual forest' of promises to grow a sustainable future
On Tuesday 9th November 2021, in the second and final week of the Climate Change Conference, young people in schools and scout troops across the UK will form a virtual forest of promises to the planet, in order to send a clear message to Boris Johnson and other world leaders just how much energy and resolve there is in local communities across the UK to play an active role in fighting climate change.
Young people across the UK are invited to create leaves bearing their #PromiseToThePlanet and a message they want world leaders to hear as they decide on commitments that will shape the future for humans and nature. Schools are asked to use these leaves to create a 'Tree of Promises' to form part of a virtual forest that will take root across the UK during COP. Schools are invited to join Scouts all across the UK and around the world in making a #PromiseToThePlanet.
Twinkl COP26 Schools Resources Hub
Let's Go Zero
Climate Action Project
Transform Our World
Free Teacher Training: Education For A Sustainable Planet
Host a screening of David Attenborough: A Life On Our Planet
Future Visions Challenge
RSPB Wild Challenge
Explore and protect your local nature
Young Climate Warrior Weekly Challenges
Letters for Creation
Sign up for FREE classroom resources and more...
By registering your school with WWF, you'll be joining thousands of teachers and pupils across the UK taking action for our world. We'll keep you informed of new classroom resources, activities, events and Continuing Professional Development (CPD) courses. You'll also have the opportunity to participate in our teacher panels, share your experiences and help contribute to our future education work. You can choose your marketing preferences at the end of this form.
If you have any questions about filling in the form, please email us at education@wwf.org.uk. For full details on how we collect, use and store your personal information please see our Privacy Policy.