Inspiring the next generation...
Green teams  (or eco-teams) are great for motivating and engaging pupils. They help build communication, team skills, and confidence - important qualities if you're keen to get some great environmental projects going in your school!
Being part of WWF's Green Ambassador scheme provides everything you'll need to set up or re-invigorate your school's green team so your pupils can really take ownership of sustainability in your school. And that's not all: successful green teams can help reduce schools' carbon footprint and save money!
Green Ambassadors is fantastic. It's engaged both the children and the staff to become more confident and to enjoy their work outdoors.
Green Ambassador resources
Our specially designed Green Ambassador resources for green teams enable them to plan and manage their green projects – as well as providing the tools to raise support and tell others about the great work that they are doing.
Who is it for: Key Stage 1 and Key Stage 2
Materials included: Teacher handbook, activity sheets, survey templates, assembly presentations, plus helpful tools and tips.
Access resources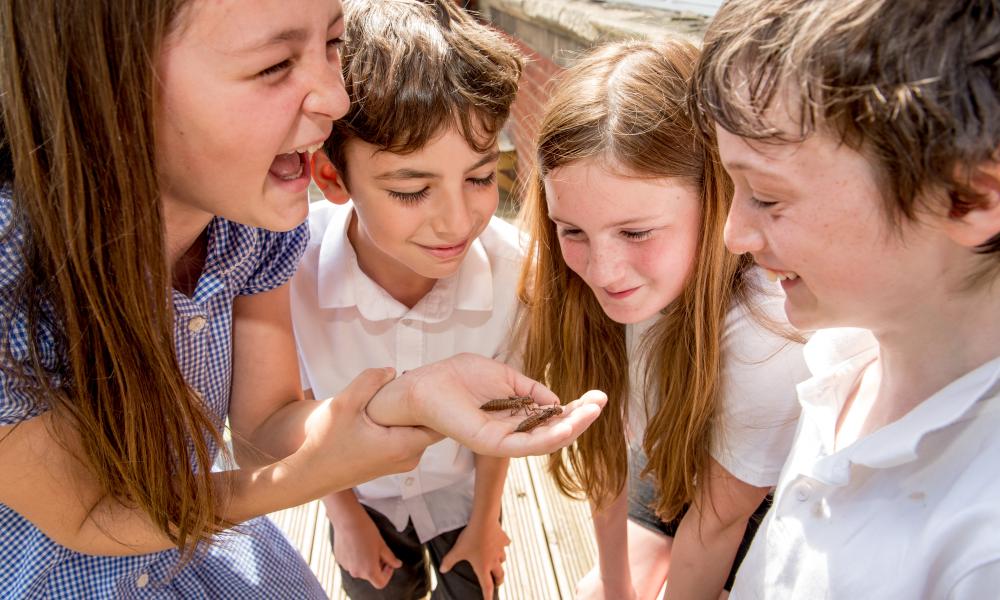 WWF and Tes
We've teamed up with Tes to bring you a range of resources, an online course and the Sustainable Schools Award category in the prestigious Tes awards.
The online resource hub hosts a range of ESD (Education for Sustainable Development) assets to help benefit the work your school may already be doing – or to help your school begin its sustainability journey. The 'Sustainable Schools' award recognises achievement in encouraging a new generation of sustainability champions through an innovative, whole school approach. You can also read about some of WWF's inspiring 'Green Ambassador' champion schools and what they are doing as part of their ESD programme.
Visit the TES Hub
Tes Awards
Sustainable Schools Award 2019
Tes and WWF are searching for a school on a sustainability mission, with a passionate commitment to helping pupils develop as environmental citizens and green ambassadors for our planet. The winning school will have raised the bar when it comes to a whole-school approach to sustainability, finding innovative approaches to exploring a range of issues across all aspects of school life.
We would like to congratulate Victoria Park Primary School, being the Sustainable Schools Award winners 2018!
We wish you lots of luck for the awards 2019!
Find out more
Our winner 2018