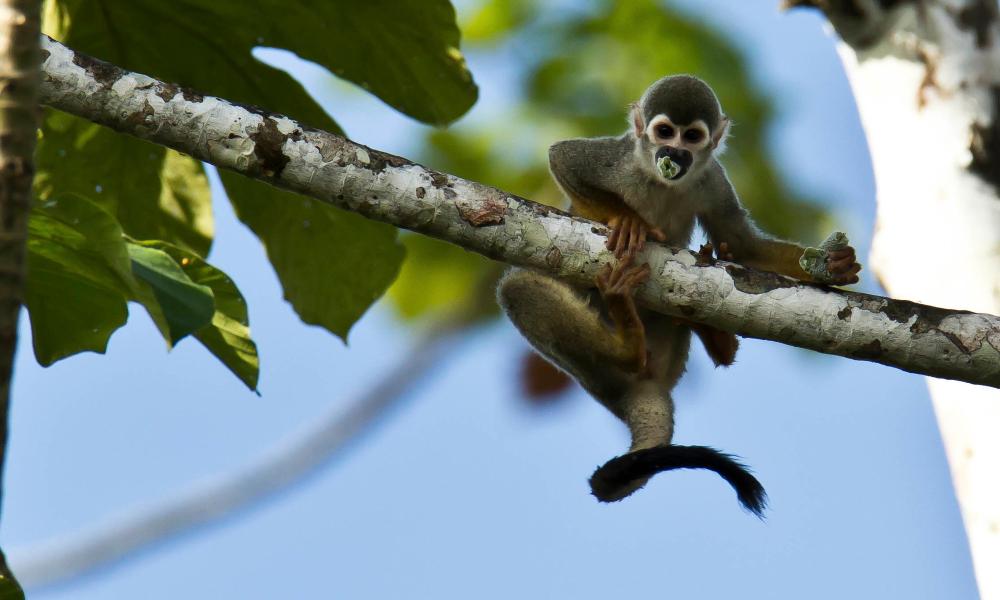 © WWF-US / J.J. Huckin
By focusing on six key areas of work we're addressing the biggest threats facing the natural world, and protecting the habitats our wildlife depends on.
These challenges focus on four priority areas located in the global south and east:
Brazil and the Amazon
China
India
East Africa
We chose these not only for their amazing biodiversity but for their strong presence on the global stage and their growth in the use of natural resources.
These areas are vital for safeguarding the natural world.
Restoring wildlife
We're working to stabilise or increase populations of many of the world's most iconic and threatened species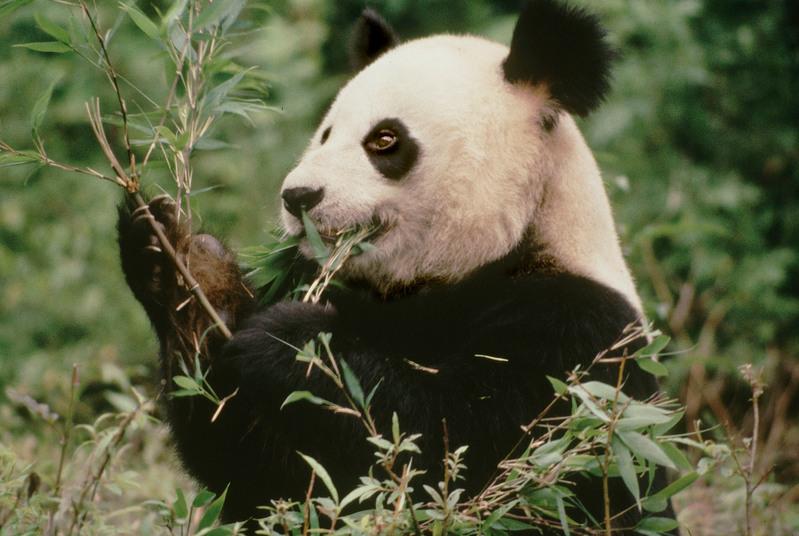 © Susan A. Mainka / WWF
Our work will focus on ten of the world's most iconic or threatened species including Asian wildlife such as the tiger, Amur leopards and giant pandas. Elsewhere, we'll be working on improving populations of the black rhino and mountain gorilla in Africa.
How we work
We're already seeing successes. There's been good news from Nepal; results from a survey we supported on greater one-horned rhinos have shown a population increase of 21%. Nepal has also achieved zero poaching of rhinos for the fourth year in the last five years.
One of the world's most vulnerable and iconic animals is the giant panda. Numbers of giant pandas in the wild have increased by almost 17% since 2003 now totalling around 1,860. China's National Giant Panda survey – the fourth to be conducted, also showed that the giant panda's geographic range has increased by 12% to 25,000 sq km. We've worked with the Chinese government to help establish panda nature reserves – which are now home to two-thirds of the wild giant pandas. This has led to the giant panda no longer being listed as 'endangered' on the IUCN RedList of threatened species. But we must continue our efforts to protect them as they still face several threats.
Work is on-going and among our ambitious targets, we've set goals to increase populations of the mountain gorilla to at least 1100 by 2020, halt the decline of the finless porpoise in the Yangtze and ensure the population size and distribution of Bornean orang-utans in Sabah remains stable.
Sustaining our forests and oceans
We want significant increases in the area of forests and oceans that are properly protected and well-managed in places we regard as particularly vital.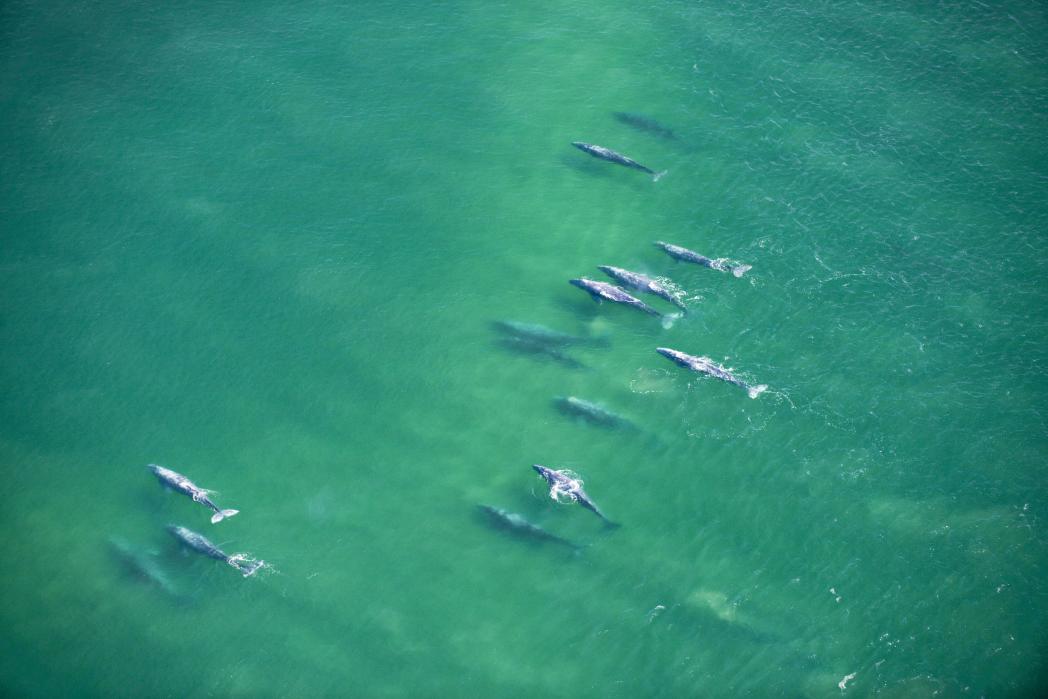 © Florian Schulz / visionsofthewild.com
Oceans cover more than 70% of our planet's surface and provide a home to over a million species and a livelihood to communities who rely on their produce. Our three priority areas focus on tuna fisheries in the Pacific and Western Indian oceans, the Polar Regions, and the seas around the UK and Europe. We strive to provide a sustainable future for all that depend on these waters.
We're working to maintain vast forest habitats, focussing on priority areas in the eastern Himalayas, east Africa and the Amazon. In these areas, we're helping increase the amount of forest that is being protected and promoting good management of those forests.
How we work
So far, we've supported a global campaign to protect the Great Barrier Reef – a UNESCO World Heritage site and home to almost 6,000 species. Thanks to the support of more than half a million people, we secured a ban on large amounts of dredged seabed being dumped onto the fragile reef. We were then able to extend protection to the whole World Heritage site by securing the new Sustainable Ports Development Bill.
Due to our efforts, China's largest forest – which is home to species such as Amur leopards and tigers, will be restored after the country halted commercial logging. More than 430,000 sq km will now see no commercial logging after we raised awareness of the importance of these forests to its rare wildlife.
In the Amazon, we kept one billion trees standing and avoided 3.7 million tonnes of carbon emissions being produced as part of our partnership with Sky. We're continuing to work with small-scale farmers in the Brazilian Amazon, making sure that agricultural practices are sustainable.
Common dolphins and fin whales are just two of the marine animals you can spot in UK seas and they often come together in what we call wildlife hotspots. We've been working with the National Oceanography Centre using marine robots and equipment like GoPro cameras to explore these areas. So far we've been off the south-west coast of Wales and next we'll be exploring near the Isles of Scilly. These are important havens for wildlife so the data collected will be vital for conservation.
We're motivated by these successes but we have big goals to aim for. Including protecting 13 million hectares of forest landscape in the Brazilian-Colombian Amazon and ensuring oil exploitation does not occur in Virunga National Park, Africa's oldest World Heritage site.
Only around 4% of our oceans are officially protected. With this in mind, we want to establish a large-scale network of priority marine protected areas in the Southern Ocean. And this vast ocean must be managed well – we want the Southern Ocean, primarily the Antarctic Peninsula and Scotia Arc region, effectively managed to build a healthy and resilient environment where biodiversity can thrive.
Keeping rivers flowing
We're striving to secure or improve the flow of four or more of the world's great rivers. We also focus on rivers here in the UK to help return them to healthy habitats for both the people and wildlife that depend on them.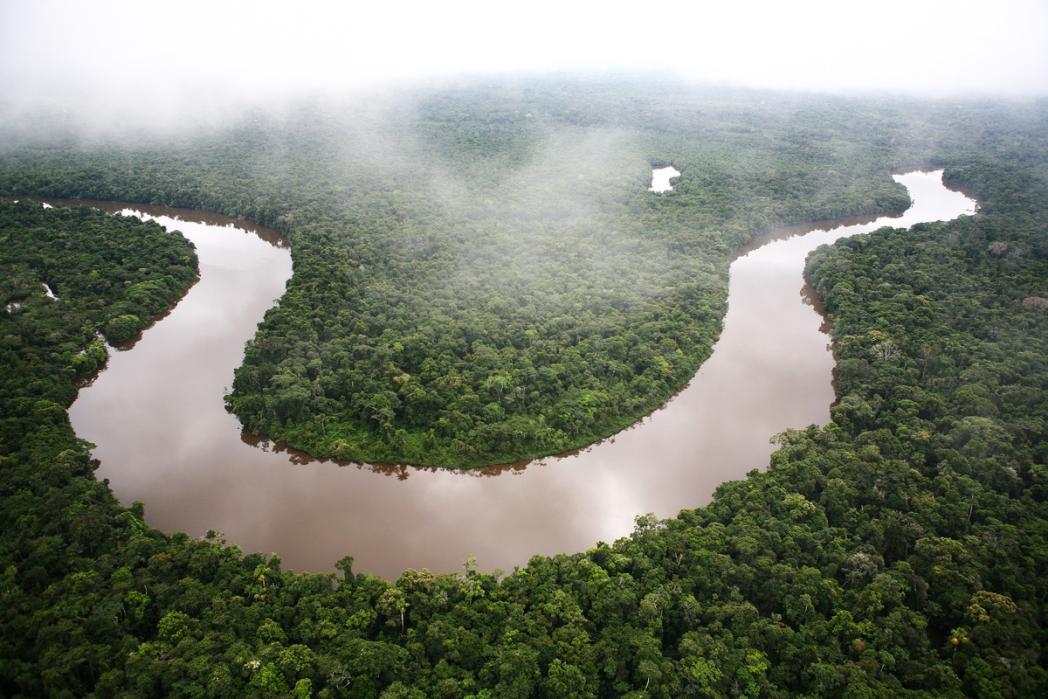 © Brent Stirton / Getty Images / WWF-UK
Focusing on four of the world's great rivers – the Yangtze, Mekong, Ganges and Amazon, we're working to secure or improve river flow in these areas. And we want to make sure that 50% of the UK's water bodies become healthy by 2021, with damaging abstraction reduced.
How we work
Threatened by deforestation, habitat degradation and poorly-planned infrastructure development, the Pantanal – the world's largest freshwater wetland, is at risk. To help protect this wildlife haven, and with the support of the HSBC Water Programme, we've helped develop the Pantanal Pact.
The pact encourages governments and local communities to take action, with 34 shared priorities for conserving water resources across almost 750km of river. We were able to get 25 mayors in Brazil's Mato Grosso state to sign. Now, we've set the aim that three major tributaries in the Upper Paraguay River basin will be actively conserved through the establishment of this Pantanal Headwaters Pact.
Populations of the critically endangered Yangtze finless porpoise are declining at an alarming rate, with only around 1,000 remaining due to threats from pollution, illegal fishing and dam building. We've supported the translocation of eight finless porpoises to start new populations in the oxbow lakes we've helped restore. And the future is looking positive. Surveys show that in lake Dongting, numbers have remained stable and in Tian e Zhou, they've increased from 31 to 60.
We're also helping implement public water policies to improve flows along 650km of river in the Ganges basin. And, we're working with Kenyan and Tanzanian authorities to agree east Africa's first trans-boundary water allocation plan in the Mara basin.
Here in the UK, we want new legislation to protect environmental flows on every river in England. And, river basin management plans as standard to help reduce the damaging abstraction from chalk streams – which can impact on the ecological health of the river. Our chalk streams are unique - and the majority are found in southern England (with a few in France).
Trading in sustainable timber and seafood
We're pressing for radical changes that'll transform the timber and seafood sectors in the UK.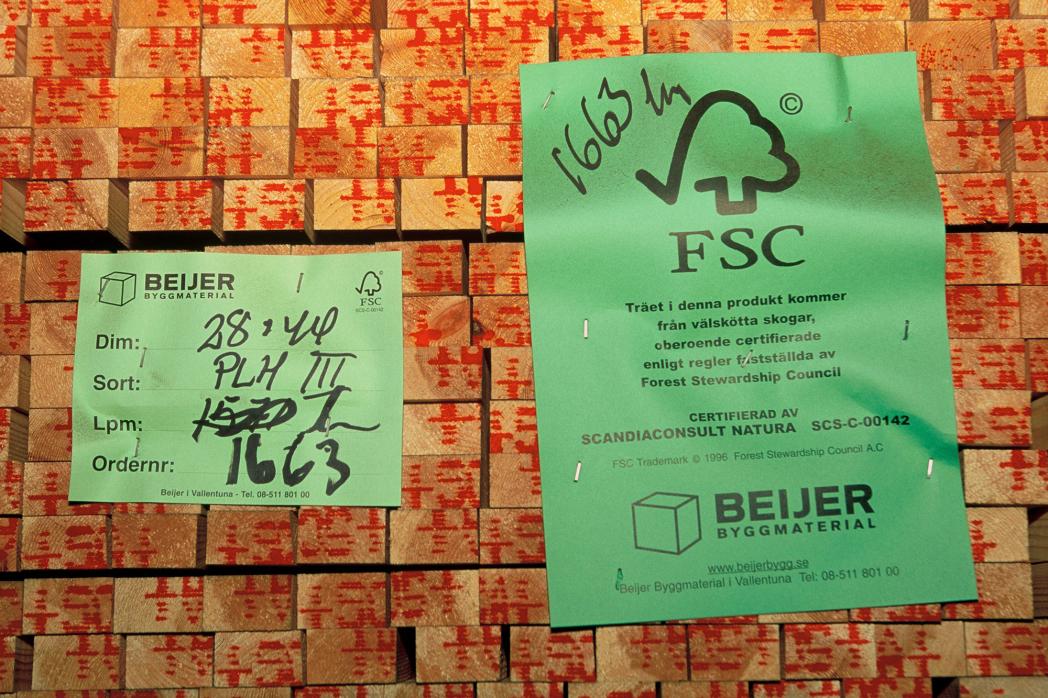 We're striving to radically transform the timber and seafood sectors here in the UK – by building on our existing work with retailers and wholesalers to ensure sustainability at all levels of the supply chain.
How we work
Our forest campaign fronts much of our forestry work – transforming UK timber markets to back responsible forest trade whilst making sure that no illegal or unsustainable trade occurs. The campaign has seen great progress. Over 50 well-known businesses have now publicly committed to sourcing all of their wood-based products legally and sustainably by 2020. Having these businesses involved means we have greater influence among decision-makers.
In 2015, we partnered with Thai Union Europe – the parent company of John West - to improve the sustainability of around one third of all canned tuna sold in the UK. Working with us, Thai Union Europe has committed to sourcing 100% of its seafood sustainably and increasing transparency on issues such as legality and traceability.
Illegal trade in timber is a key driver of forest loss. To prevent this, we've worked with authorities to establish the Zanzibar Declaration. This is an agreement between Kenya, Madagascar, Mozambique, Tanzania and Uganda to work together to improve the management of timber trade in the region. We have to act now as our Living Forests Report shows up to 12 million hectares of forest could be lost in the east Africa region between 2010 and 2030.
And we'll know we're achieving sustainability by ensuring all timber and seafood products entering the UK are legally produced and traded. We're not just focusing on those products entering the UK. We also want to see more certification in the top five seafood species (tuna, cod, haddock, salmon, prawn) in the our own UK supply chains, and at least 60% of all timber products on the UK market credibly certified.
Reducing carbon emissions
We're developing coalitions that can shift energy policy and reduce global carbon emissions.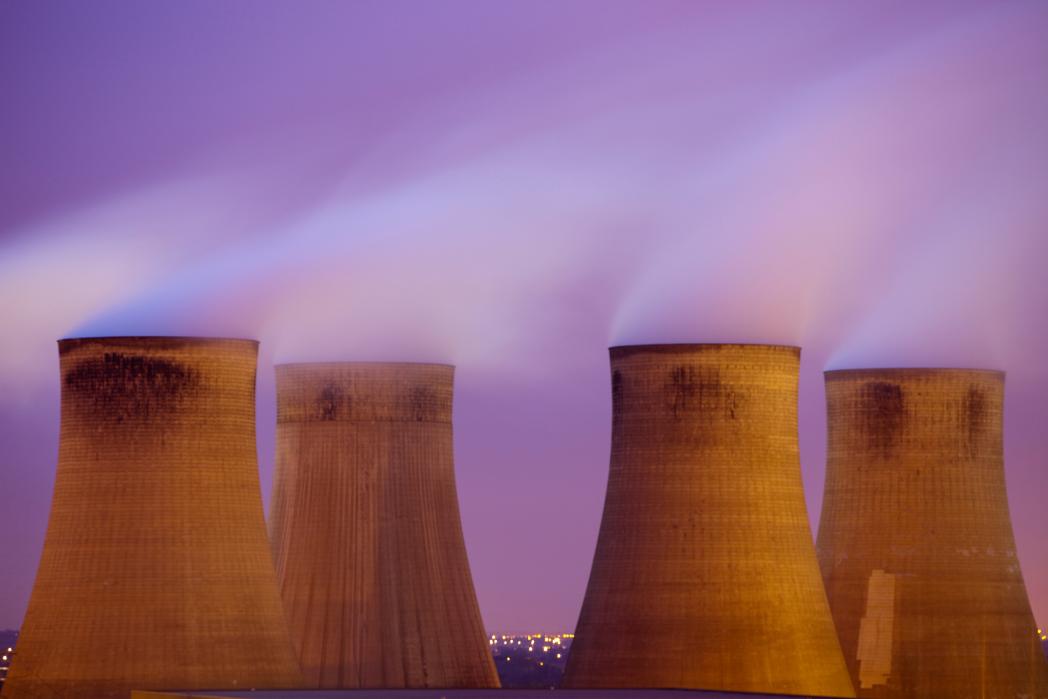 © Global Warming Images / WWF
We're developing coalitions, in Europe, China, India and Brazil to shift energy policies to focus on energy demand and efficiency, and renewable energy; and to significantly reduce global carbon emissions. We're also pressing for stronger climate targets to make sure we meet 2020 carbon emissions targets, and working with major new economies, which are often high polluters, to help them develop in a more sustainable, energy efficient way that reduces carbon emissions.
How we work
At the UN climate talks in December 2015, our team played a key role in pushing leaders to form the ambitious agreement (known as the Paris Agreement) to limit global warming to well below 2 degrees with a preference to keeping it below 1.5C. Reducing carbon emissions is vital to this.
Coal-fired power plants across the world remain the biggest source of greenhouse gas emissions. But in the UK, with help from our supporters, we've become the first major economy committed to phasing out coal power within a decade. With coal as the most carbon intensive way of producing electricity – this change will potentially mean more widespread cleaner energy. And further progress towards the UK power sector achieving near zero carbon by 2030.
But we still have work to do; the UK government has yet to make positive announcements about renewables - so we'll continue to lobby politicians and the government to act now to prevent catastrophic climate change.
However, Scotland is leading the way. Wind generated enough power to supply the electrical needs of 97% of Scottish households during 2015. But we want to build on this and by 2020, we hope Scotland will generate 100% of its electricity from clean renewables. To help achieve this, we successfully secured a commitment from the Scottish government to establish energy efficiency as a national infrastructure priority. The government will now support all buildings in Scotland to achieve a good energy efficiency rating.
We want to ensure the UK is on track to meet its 2020 targets – a 34% reduction on 1990 levels and in Scotland, a 42% reduction. At a wider level, we're also working towards achieving a commitment from the EU to reduce emissions of 50% by 2030, compared to 1990 levels. And we're striving to develop an international market-based system to regulate emissions from the aviation sector.
Living sustainably
We want people and nature to live in harmony.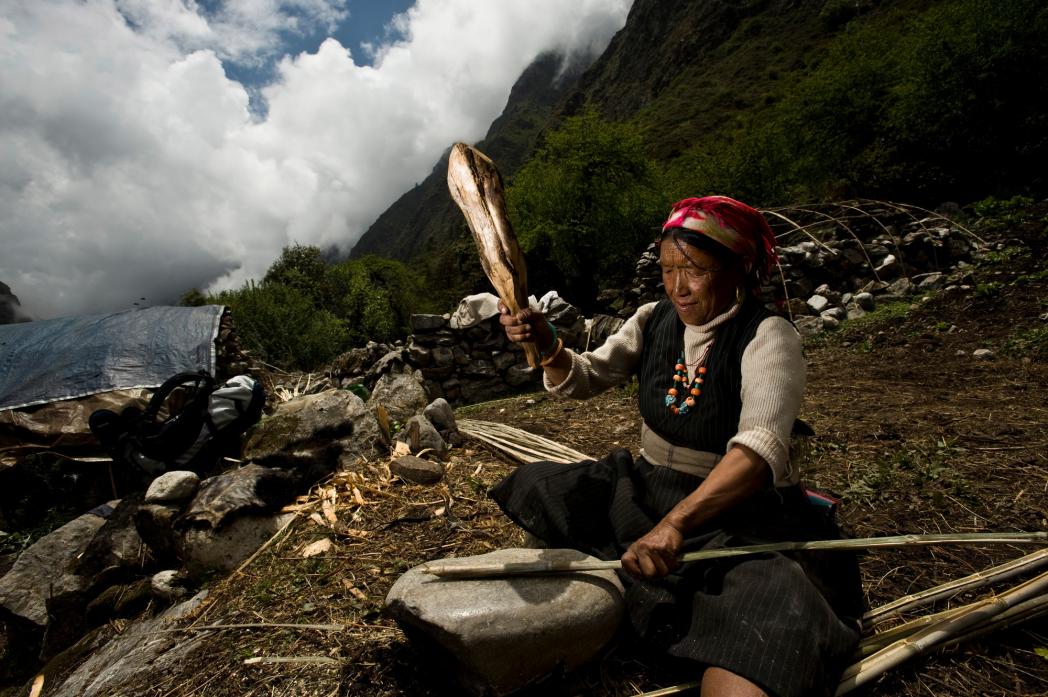 © Simon de Trey-White / WWF-UK
We're addressing the economic drivers of environmental degradation and promoting a One Planet Economy in which people and nature can thrive.
How we work
We're working to promote a shift to sustainable patterns of development, and break the link between economic growth and environmental damage. It's only if we learn to live sustainably that both people and nature can thrive. Many solutions exist and we are engaging with key stakeholders to make them happen. 
We're working to ensure the value of nature is recognised in decisions made by government and business. For example by engaging the UK government on their new 25 Year Environment Plan, and by working with governments in the Amazon to assess environmental impacts of new infrastructure developments.
We're engaging with finance and insurance companies to promote awareness of their exposure to environmental risks, and urge them to adopt stronger climate policies that will encourage the businesses they invest in to align with a sustainable and green economy.
We're also working with companies to promote sustainable diets and the responsible sourcing of the commodities they import like soy and palm oil which can otherwise be the cause of significant environmental damage.
And we've supported the development of the Sustainable Development Goals - adopted in 2015 by 193 member states of the UN. These goals set out clear targets and provide a basis for countries to eliminate extreme poverty, develop a sustainable economy and stop degrading the planet's natural resources. We had a strong influence and active role in forming the goals as they relate to all aspects of our work from forests to climate change and food.